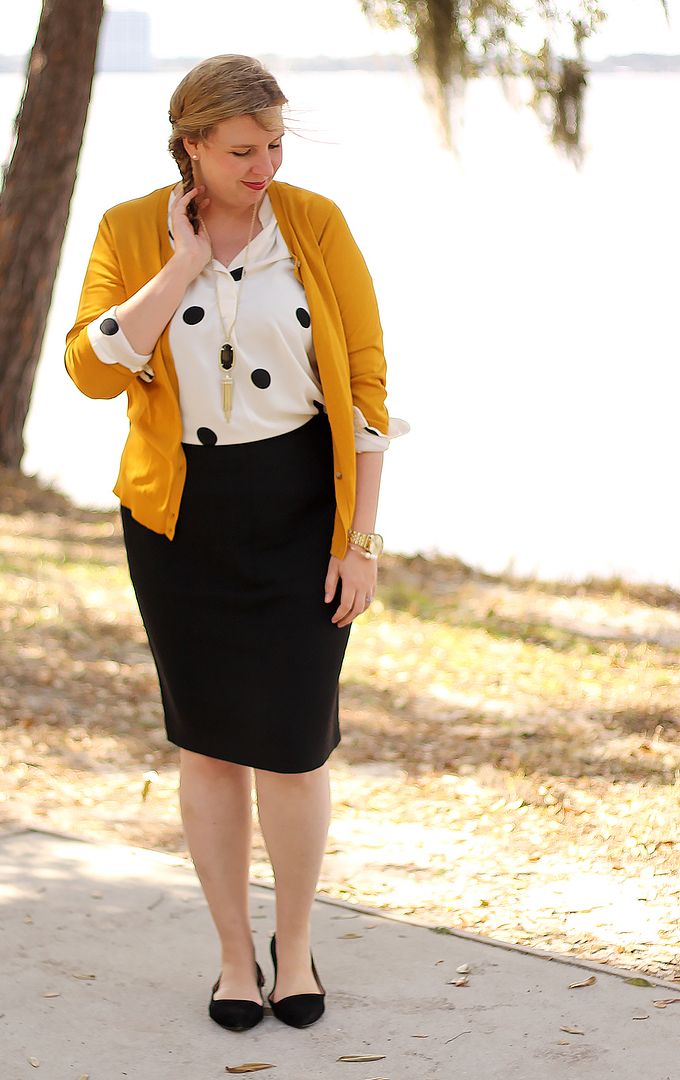 I'm convinced that I look a bit like a bumblebee in this outfit. All that yellow and black...but at least it's not yellow with black stripes, right? I tend to think of mustard yellow as a fall color, but decided to rock it anyway in (almost) spring. I'm such a sucker for a bright punch of color with black and white, and ya'll know polka dots are my fav.
I'm trying to be good and not go crazy buying stuff this month (though I have made a few purchases), but Loft is majorly tempting me with all their cute polka dot tops. I'm obsessed with this
plaid dot utility top
, crushing on this
red spotting blouse
and love this
navy polka dot cardigan
(on sale!). You're killing me Loft. I want all the pretty polka dotted things.
Necklace
: Kendra Scott (
exact
)
Bracelet
: Bourbon and Boweties (
exact
)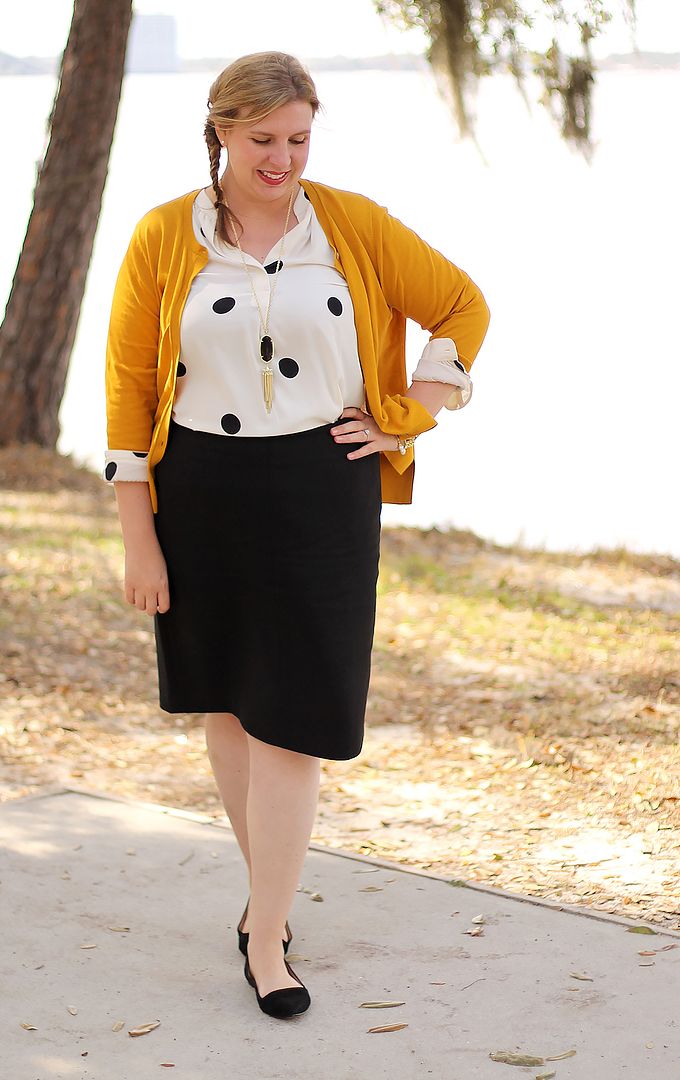 Random side note, I need to find a good go-to lazy hairstyle. I've attempted the fishtail braid a couple of times, but my hair is super fine, so unless I braid it semi-wet and tight, it just flies out all over the place. So, as you can see, I have one sad, thin little braid. :( Oh how I envy girls with thick hair and texture! It doesn't help that months ago I went to a hairdresser that fried the crap out of my scalp and as a result, I've suffered some hair loss. It's coming back, but ugh, grow out is no fun! Don't worry, I didn't go back to her, and while my sister is still my fav when it comes to hair, I've found someone locally who treats my head a lot kinder! Other than prenatals and biotin, does anyone have suggestions on how to thicken up your hair? I'll take all the help I can get!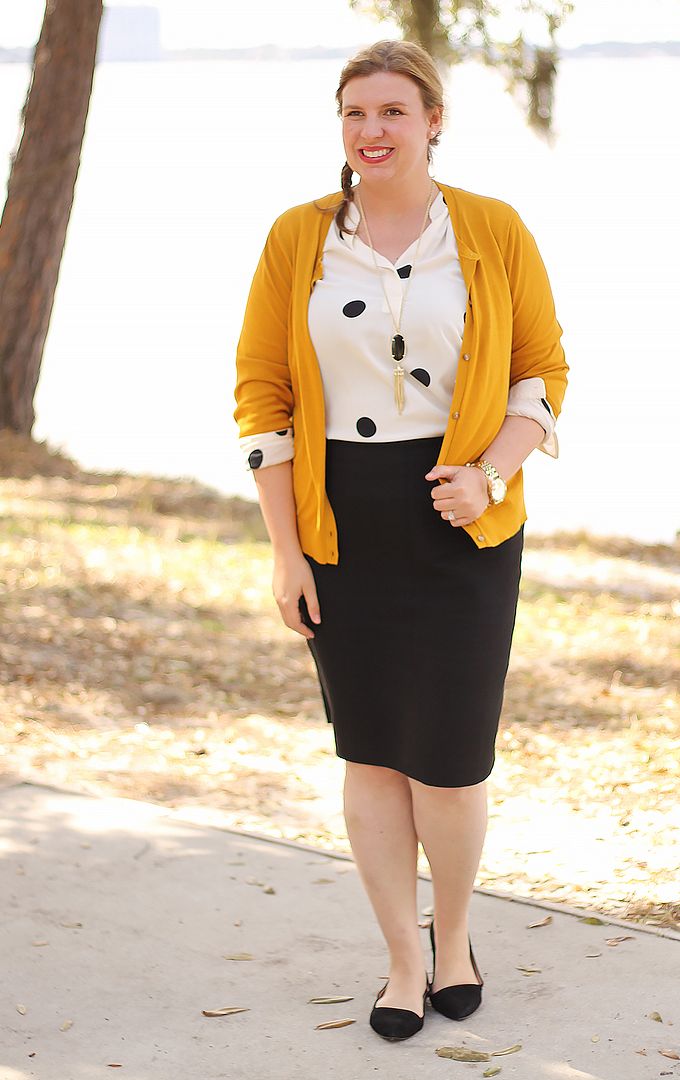 Shop the post:
// Linking up with the Pleated Poppy for
What I Wore
. //