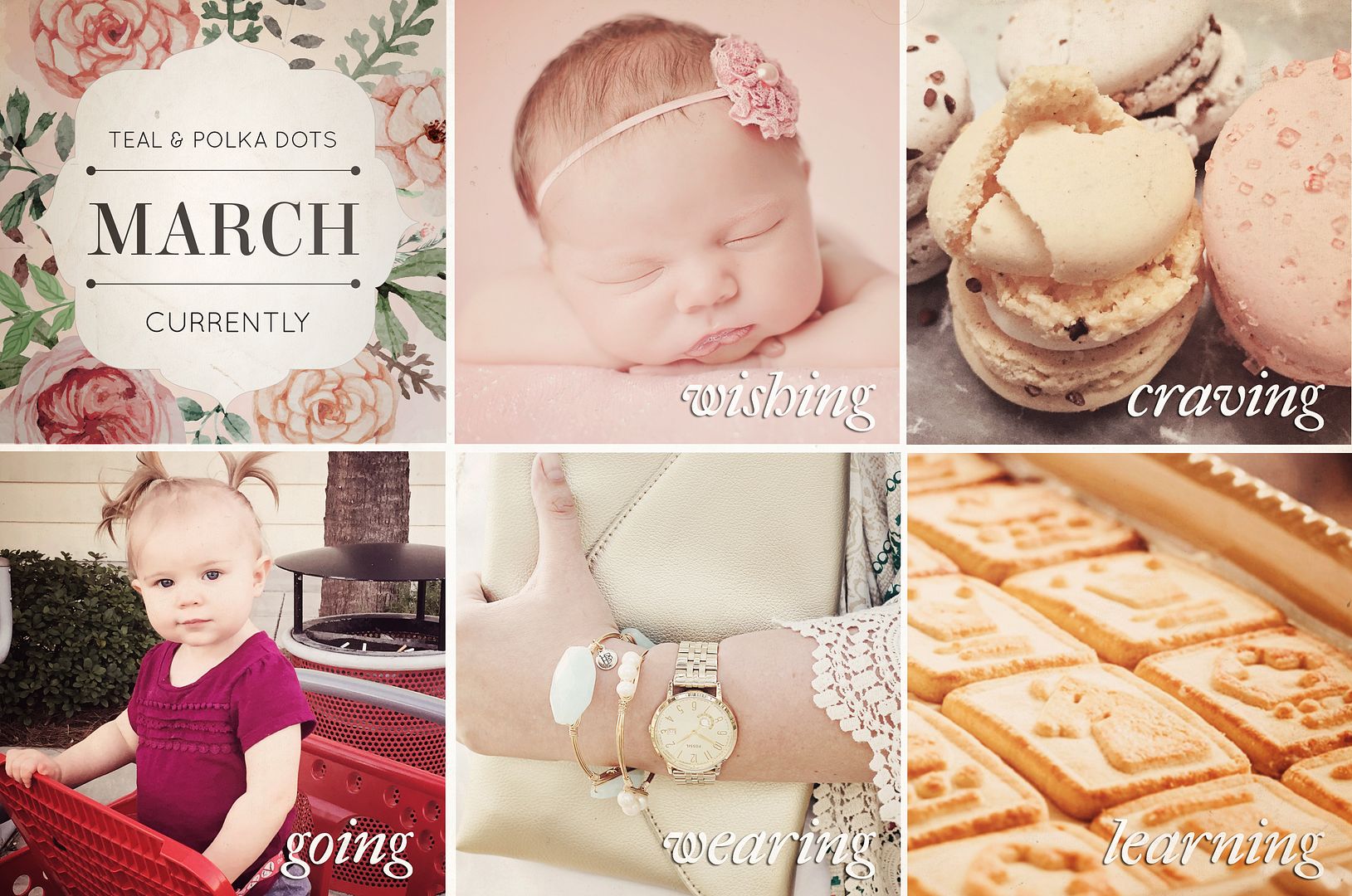 Currently I am...
wishing: I could get a full-night's sleep. Little bit's teething again and not sleeping, which means momma and dadda aren't sleeping either. Good thing she's so cute, (especially in this sweet newborn photo) she's worth a little sleep deprivation. :)
craving: macrons. I had them for the first time in Nashville last month and they were so delicious! Now I get what all the fuss is about. I kind of what to try to make some, but they seem a bit fussy, and I'm not a baking genus. Has anyone tried to make them? Suggested recipes?
going: to Target.on.repeat. I think we end up at Target at least two times a week. In fact, we just went there last night and I'm sure we'll be there again this weekend.
wearing: these pretty Bourbon and Boweties bracelets. They make for such a fun arm party!
learning: to make Paula Deen's Not Yo' Momma's Banana Pudding. You guys, I made this for the first time last weekend and it.was.amazing. I halfed the recipe and we inhaled it in about three days, which was about the max shelf-life of the bananas. Tips on how to keep bananas in pudding fresh longer?
I'm linking up with
Anne
and
Jenna
for March Currently. Each month features a series of prompts that can be interpreting any way you wish. What are you up to currently? Let me know in the comments below!