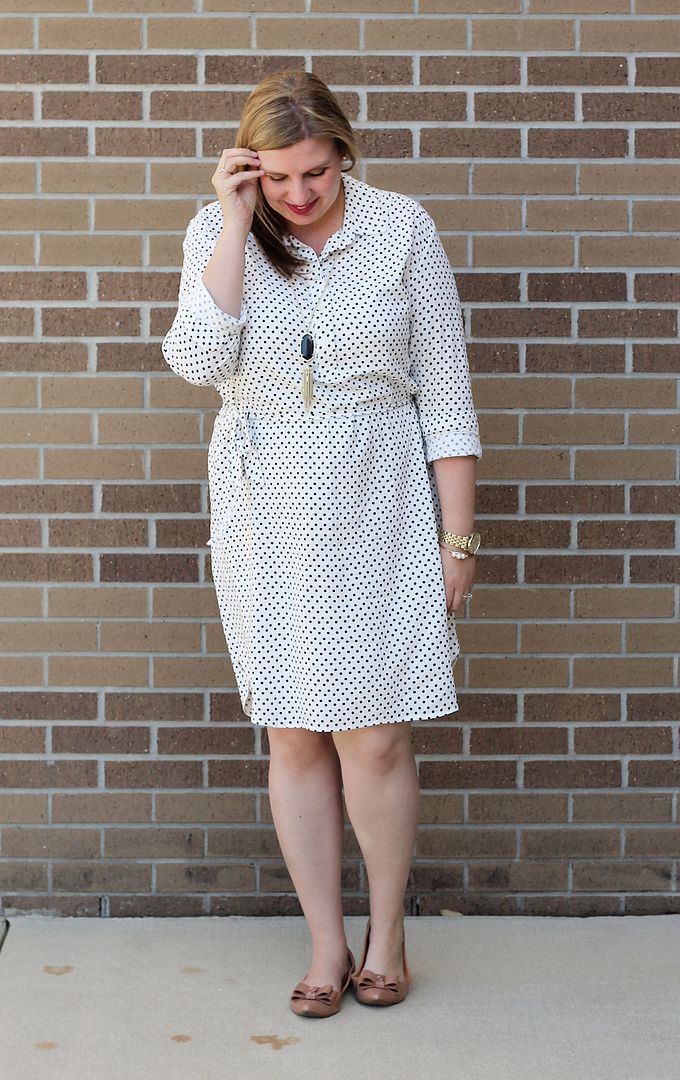 I freaking LOVE this dress. Mainly because haven't been able to squeeze myself into it for almost four years, but now it once again fits! I still remember the last time I wore it - I had just gotten married, started a new job, and was halfway through graduate school. Happy, busy times. :) In the years since, I haven't taken care of myself the way I should have, especially after having a baby, and last year I peaked at my heaviest, a size 18/XXL. Part of the reason I started blogging was because I was uncomfortable in my own skin and I wanted to find a way to love my body no matter what number I weighed on the scale. The more I gained, the more focused I became on clothes, how they fit, how they looked and I wanted to share what I had learned.
I found out in October of last year that I was developing health issues because of my extra weight, so my doctor and I created a plan to get my health in order. I've lost about 25 lbs. since then. So now things like this dress - that's managed to escape the donate pile because it was just too cute to get rid of - fit again! So glad I hung on to some of that stuff. I
knew
being a pack-rat would pay off one of these days. I'm at that awkward place where a lot things no longer fit, but I don't want to go completely crazy buying new stuff because I don't know quite where I'm going to end up. I'll never be a skinny-mini, and I feel much better where I'm at both weight-wise and physically, but I can't say I wouldn't mind getting back to my old 10/12 clothing size. But you know what, where I'm at right now isn't too bad either. :) I worked to love my body at a size 18, and while there are still things about my body I'm self conscious about (no crop tops for me!), I like where I'm at now and feel so much more like old self. Lesson learned: it's just as important to take care of yourself as it is your family.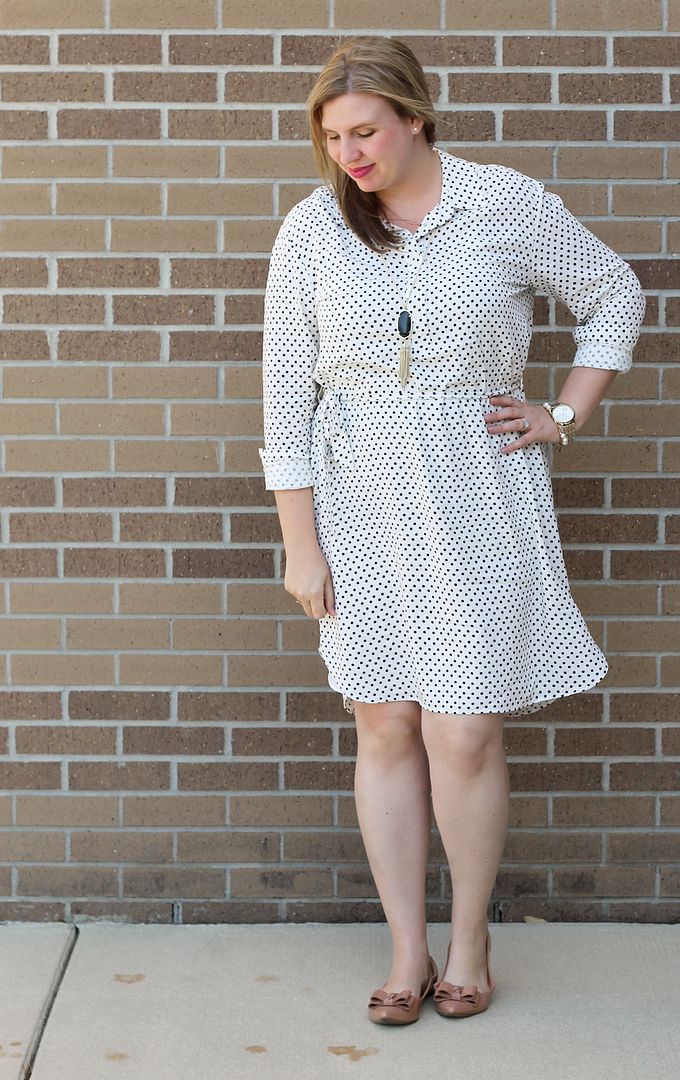 Shoes
: J. Crew Factory (
exact
)
Necklace
: Kendra Scott (
exact
)
Bracelet
: Bourbon and Boweties (
exact
)
Watch
: Fossil (
exac
t on sale!)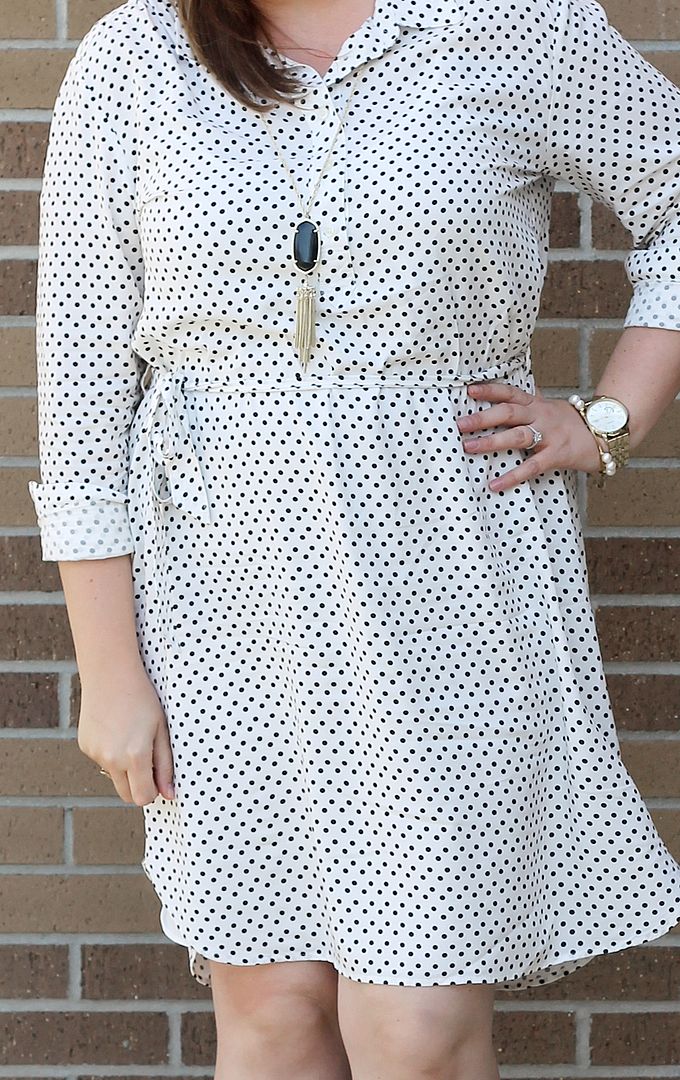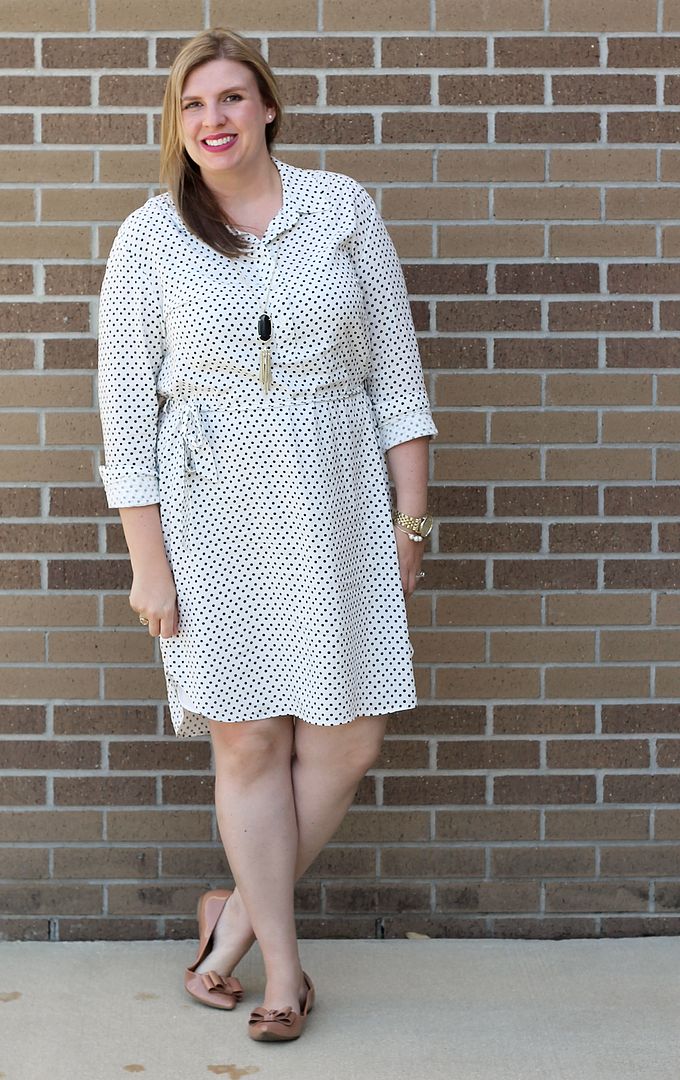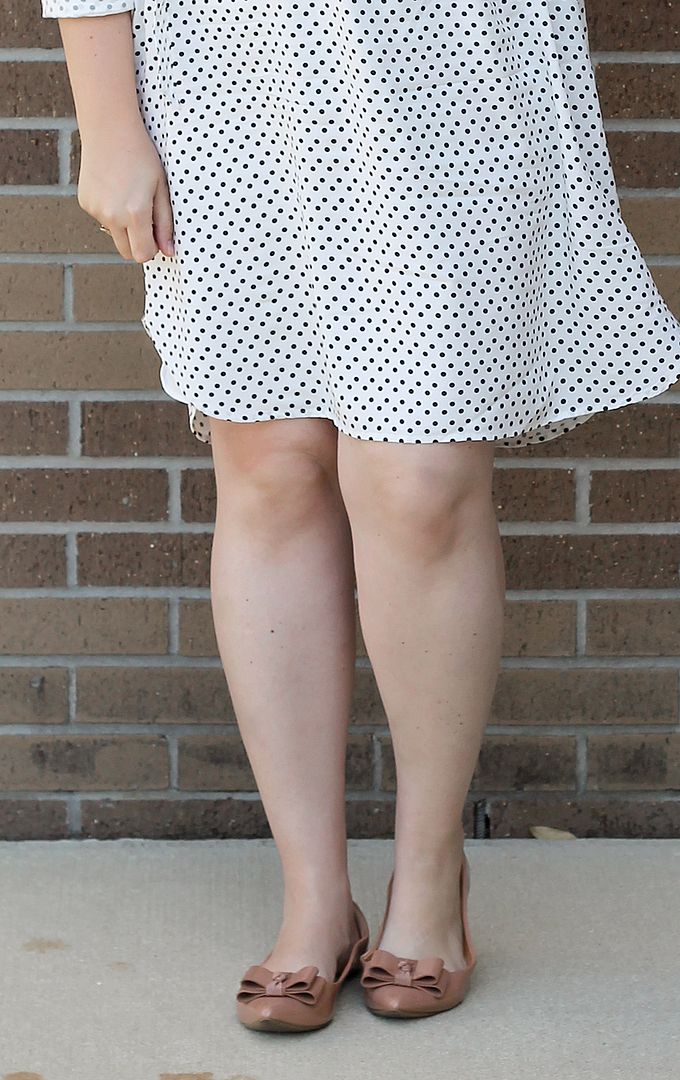 Shop the post:
// Sharing on the Pleated Poppy for What I Wore. //