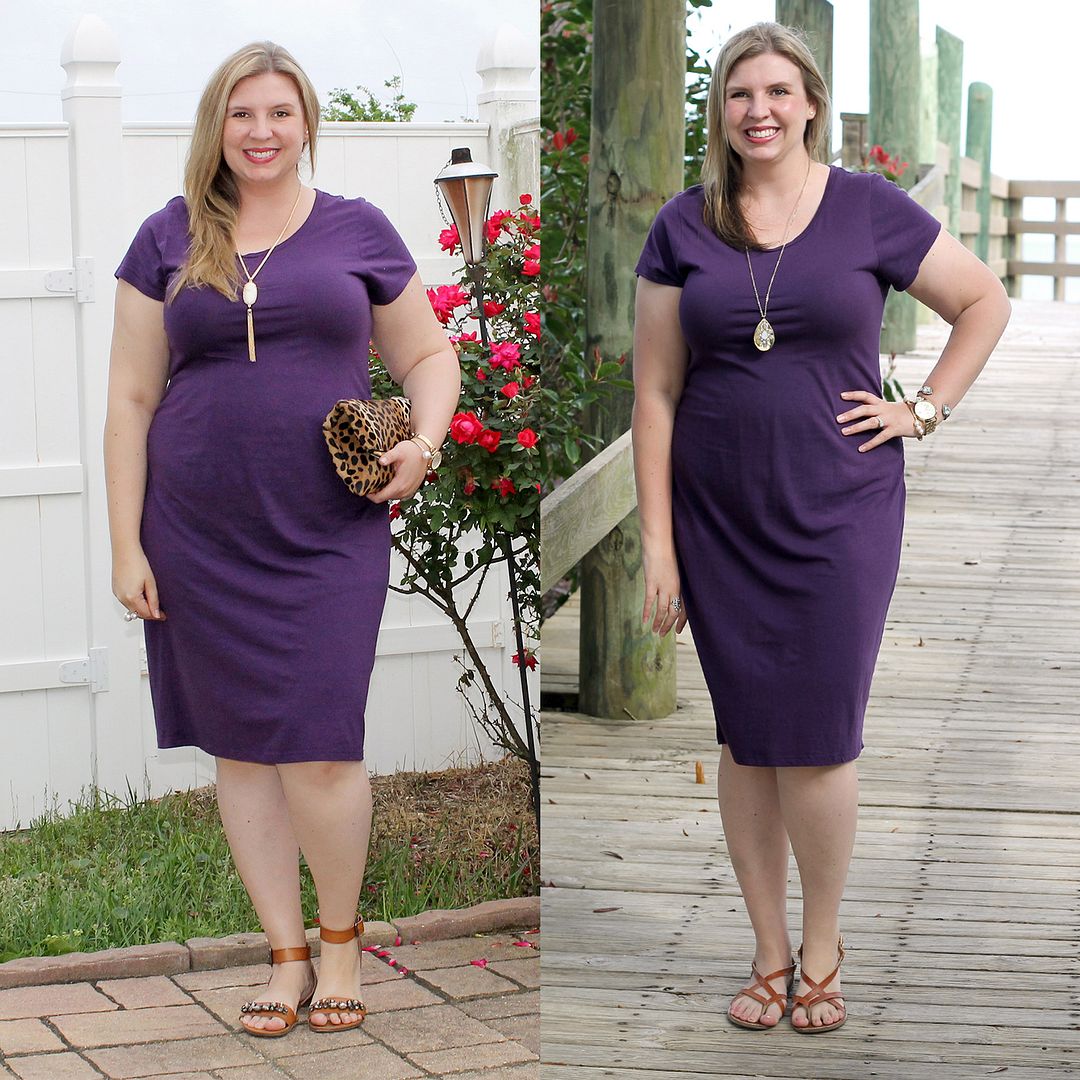 I love Fran's
One Year Ago Today
features and seeing how her style has evolved. Now that I've consistently blogged for a year, I've decided to "borrow" her idea and an show one of
my outfits from almost year ago
and today. Imitation is the sincerest form of flattery, right?
I few things I've learned about myself in the past year: 1. I only know about three poses (just look at the pic above, a complete accident that it was an identical pose) 2. I have an addiction to cognac sandals (well, cognac anything) and 3. In real-life I'm a super boring dresser, wearing the same outfit over and over with only small changes (again, see above).
All that being said, I still love this this
purple T-shirt dress
, even if I can only think of one way to style it. It's actually a maternity dress, but it's so comfy and easy to wear, I just can't bear to part with it. All that side rouching is perfect for food babies, so it still works, right?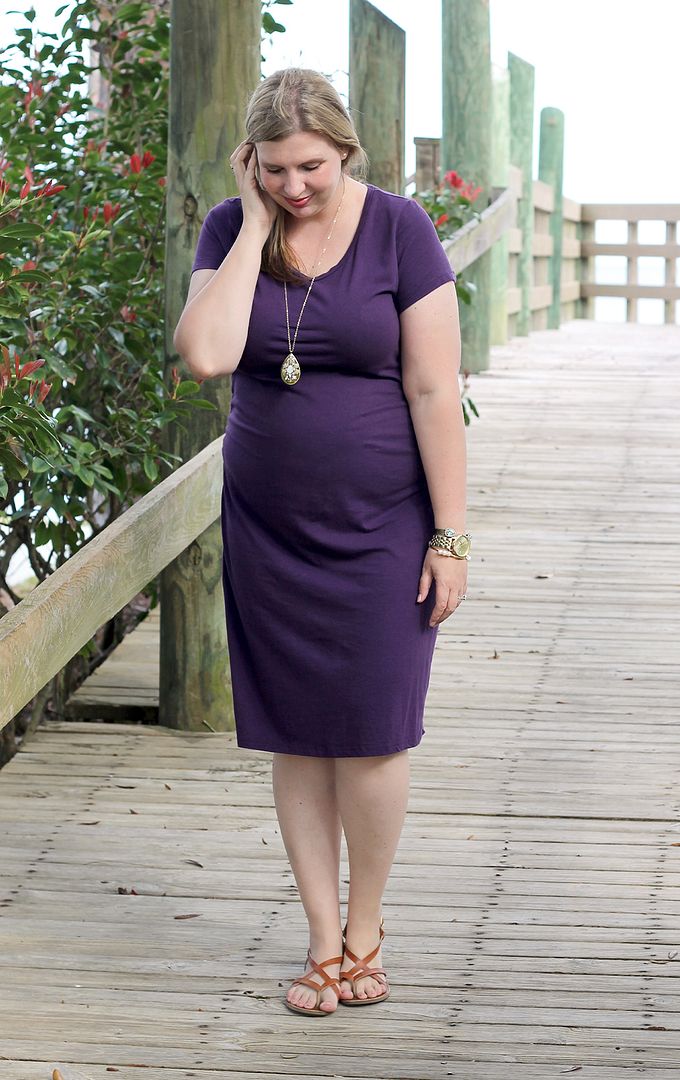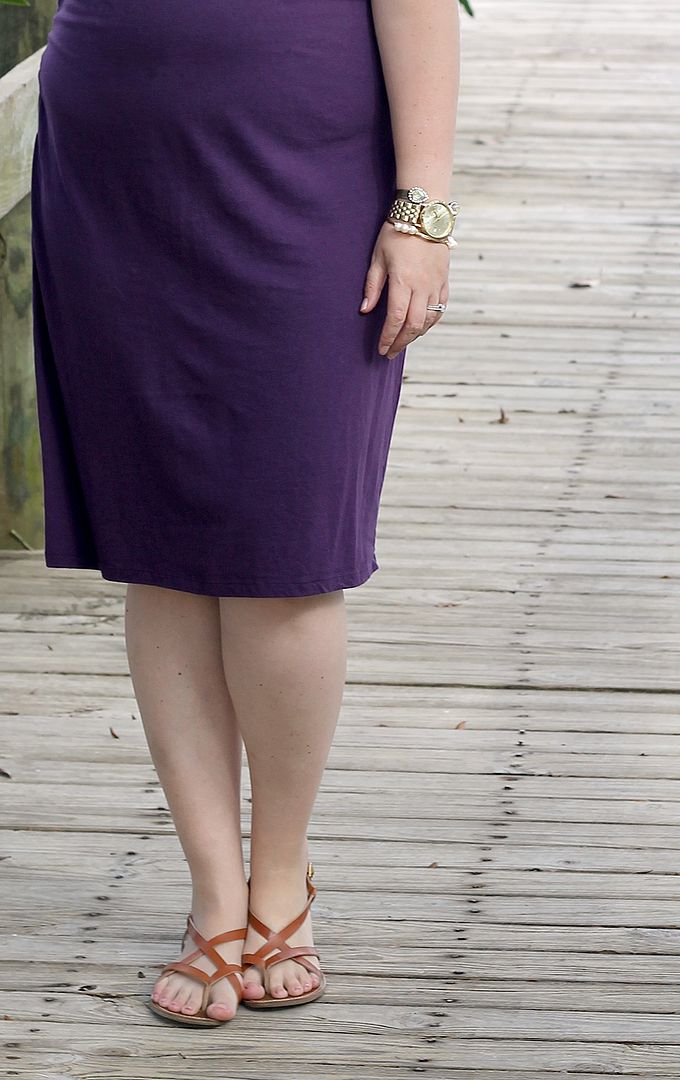 Shop the post: