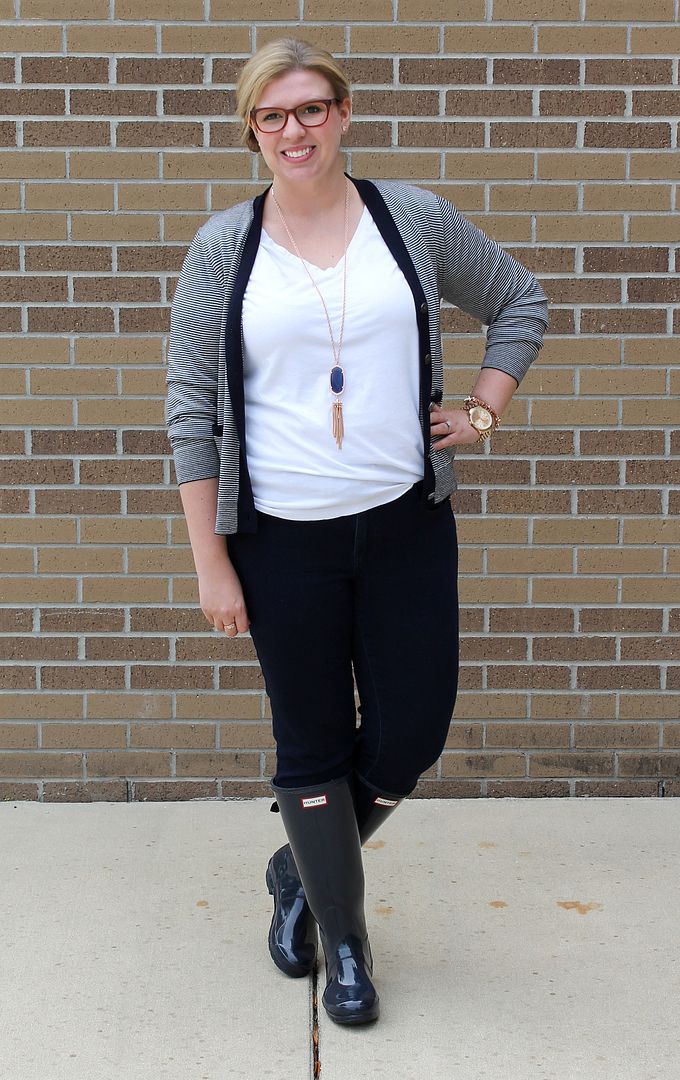 Looking back on this outfit, it definitely looks like it belongs in the fall, not spring.
Especially
since it's full-on summer here in Florida. Not that you can tell in these photos, but it really was a rainy day, and for me rain boots and a cozy sweaters are musts on days that are dreary and drizzly. So that's my justification for my completely inappropriate for spring outfit. :)
Side note: I apologize for the inconsistency in posting lately. Work, life,
everything
has been so busy lately that I've been having a hard time keeping up with the blog. I promise to work on being more faithful about my posting. I only managed to get three posts up last week and felt like such a slacker. And now here it is Monday evening and just now getting ready to hit publish on today's post. Oops. Better late than never, right?
Boots
: Hunter Boots (
exact
)
Necklace
: Kendra Scott (
exact
in other colors)
Earrings
: Fossil (
exact
in silver)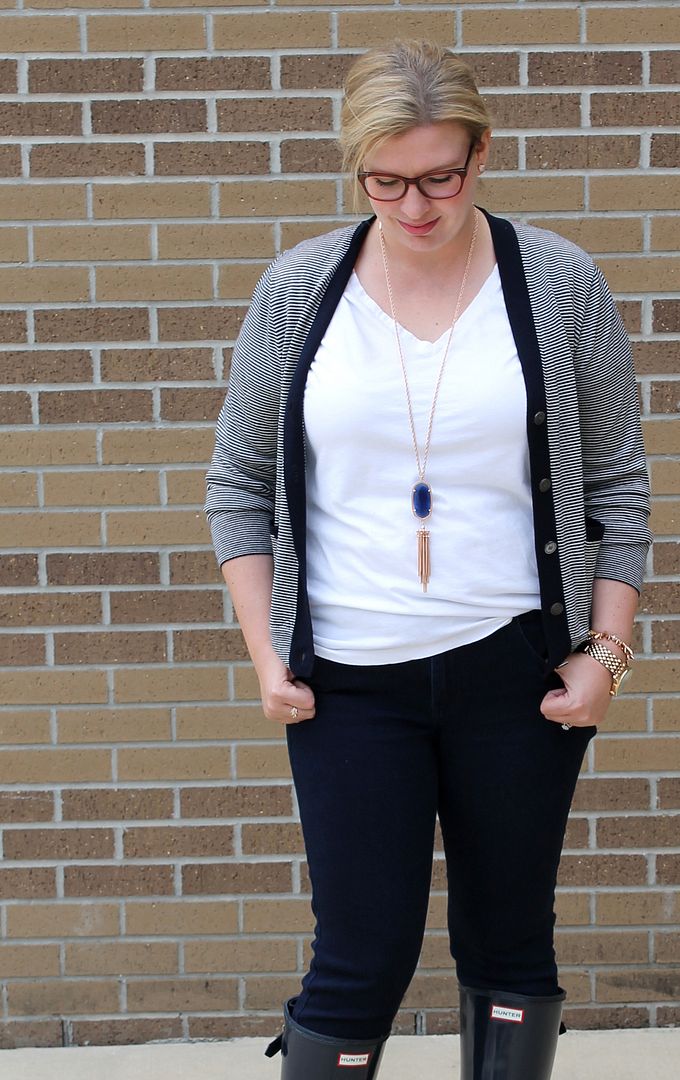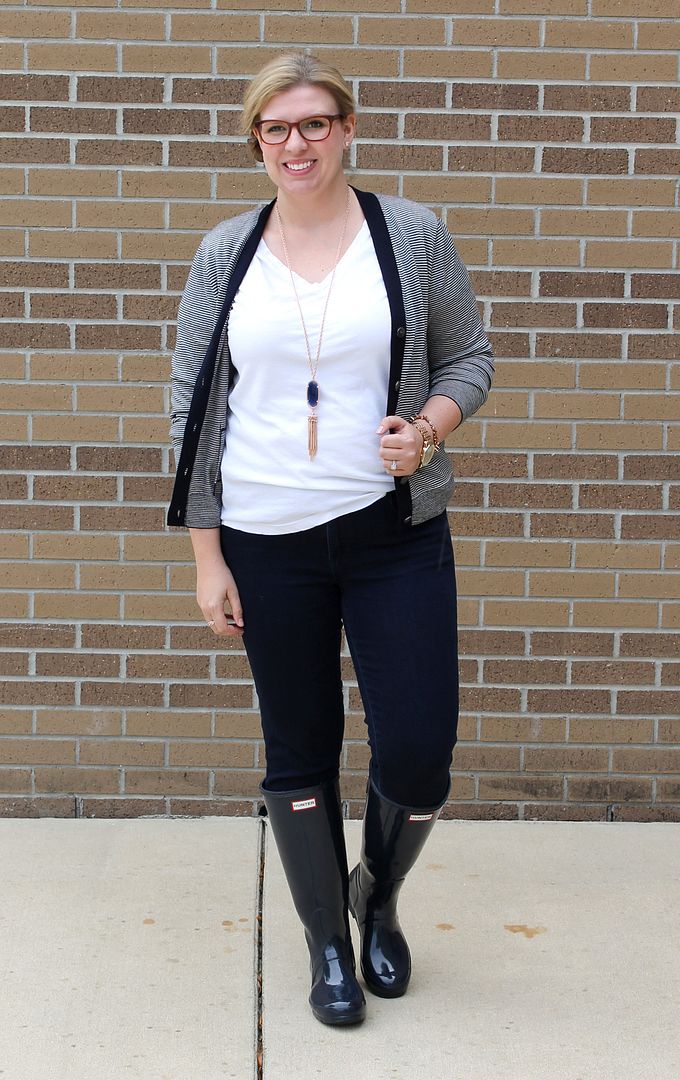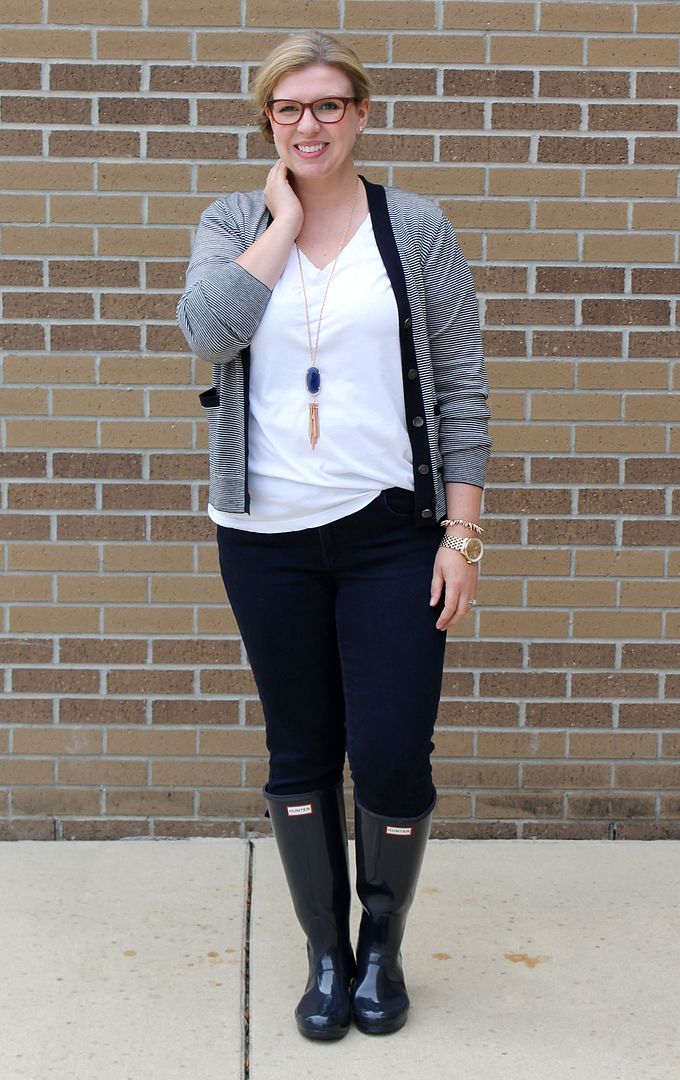 If you look closely, you can see a few sprinkles on the ground. We managed to snap a few photos before the downpour. One of these days I'm going to get photos when it's actually wet outside...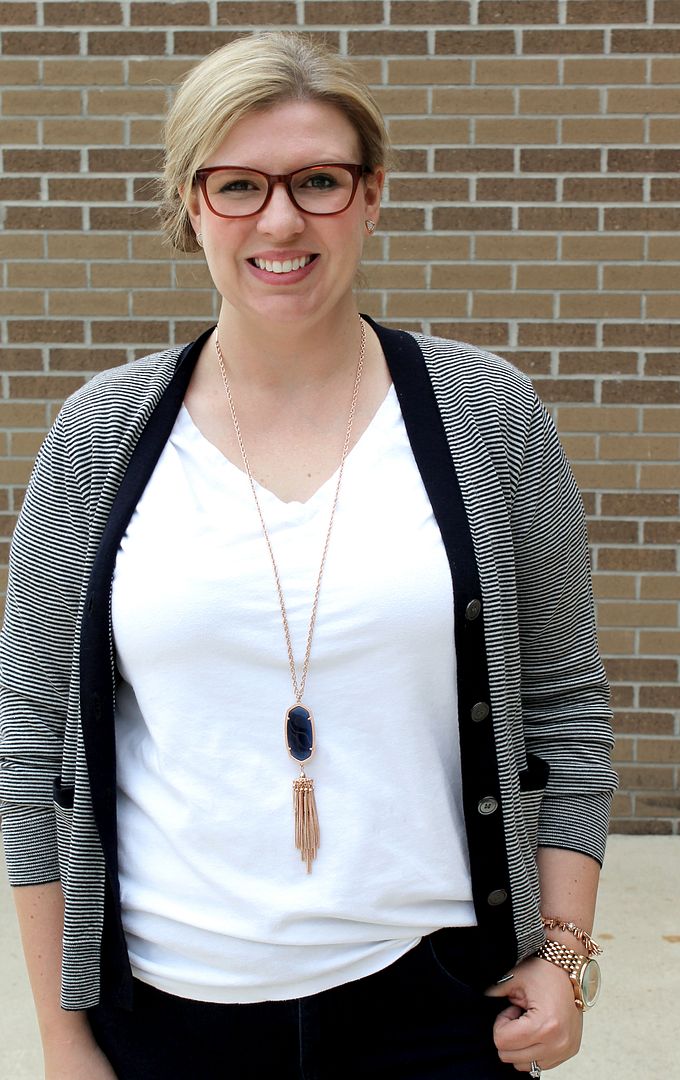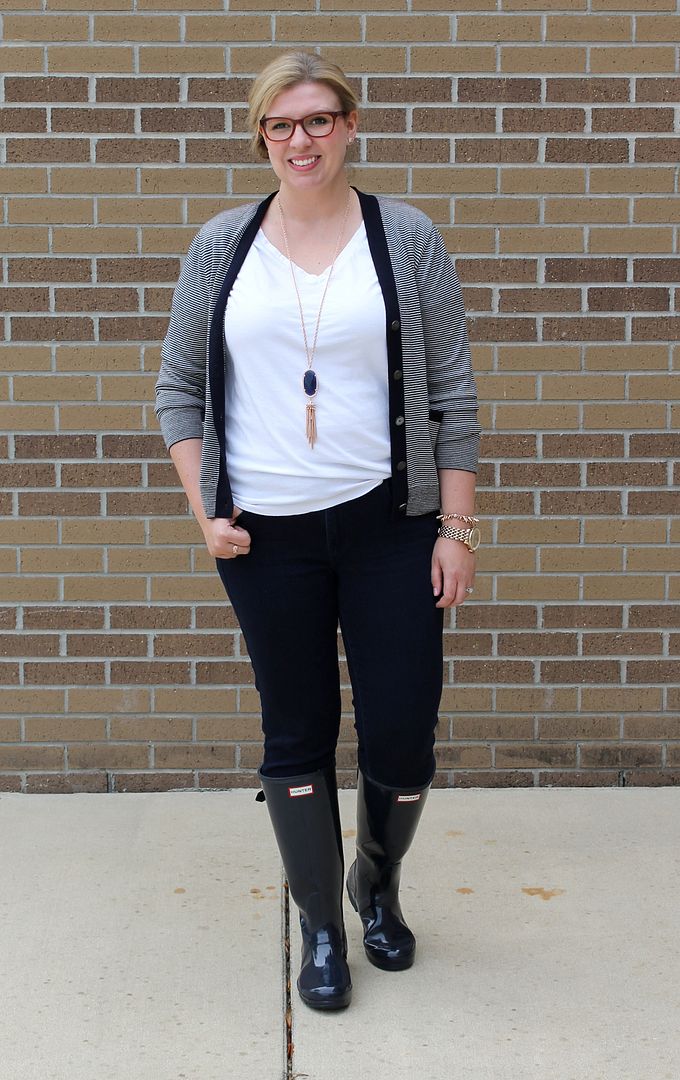 Shop the post: