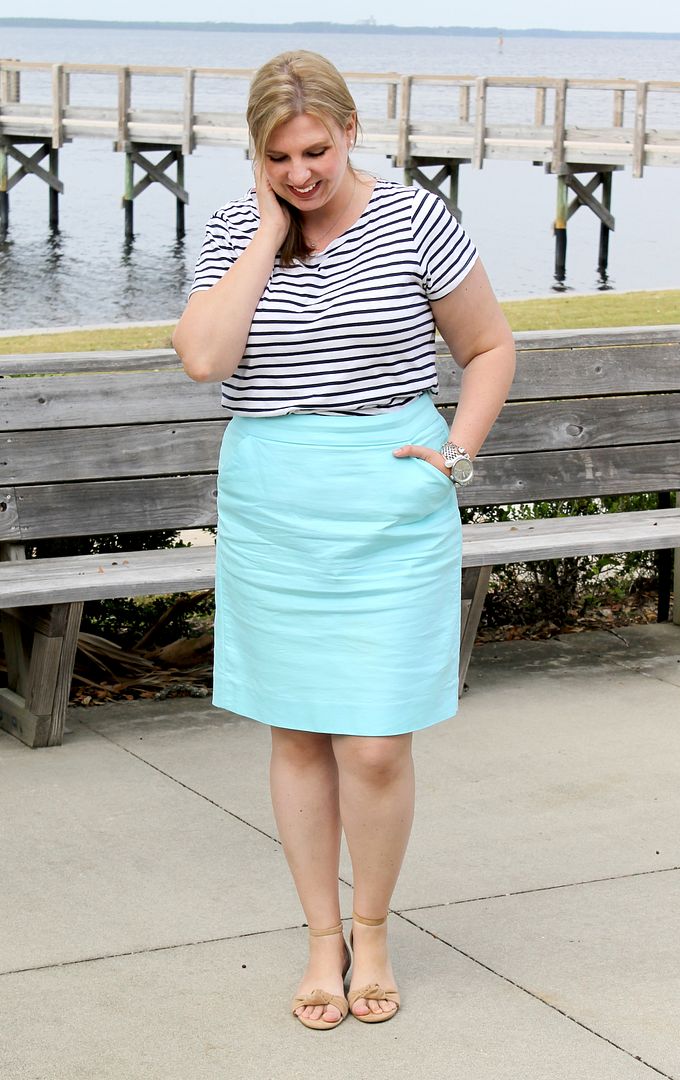 These aren't the best photos - my skirt is a wrinkled mess and I have a bad case of the squints -
but
hopefully the cuteness of the outfit shines through. This is the third time in less than a month I've worn this skirt (see
here
and
here
), but I don't even care, it's quickly become one of my spring favorites. Plus it's fun thinking of different ways to wear such a bold hue. I hope ya'll don't mind seeing plenty more of it in the future. :)
Now, on to the question. I love sharing outfit posts, but worry things have gotten a bit stale lately. So the question is, what would you like to see on Teal and Polka Dots? I've been mixing it up with things like
Project 366 recaps
,
Currently
,
Warby Parker home try-on
,
Day in the Life of
and
$10 at Target
. Do ya'll like these types of posts, or want me to stick to the basics - outfits, packing lists and budget recaps? I haven't done a
DIY
in forever - and I miss them - so maybe more crafty goodness? I'd love to hear your suggestions!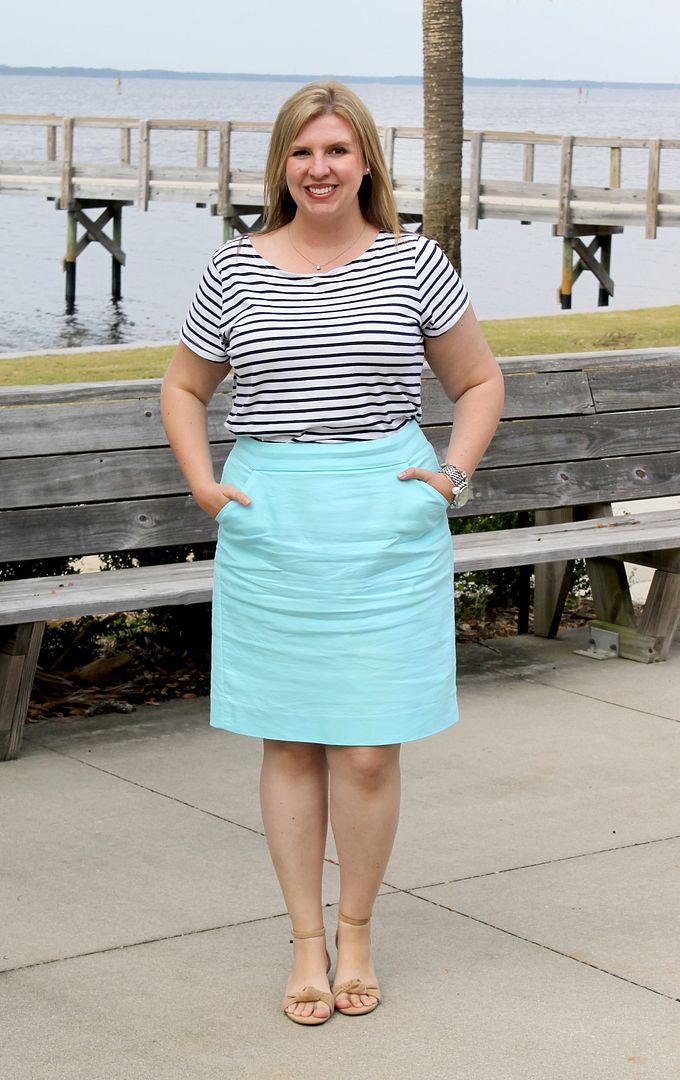 Skirt
: J. Crew Factory (
exact
- with an extra 40% off!)
Shoes
: J. Crew Factory (
exact
)