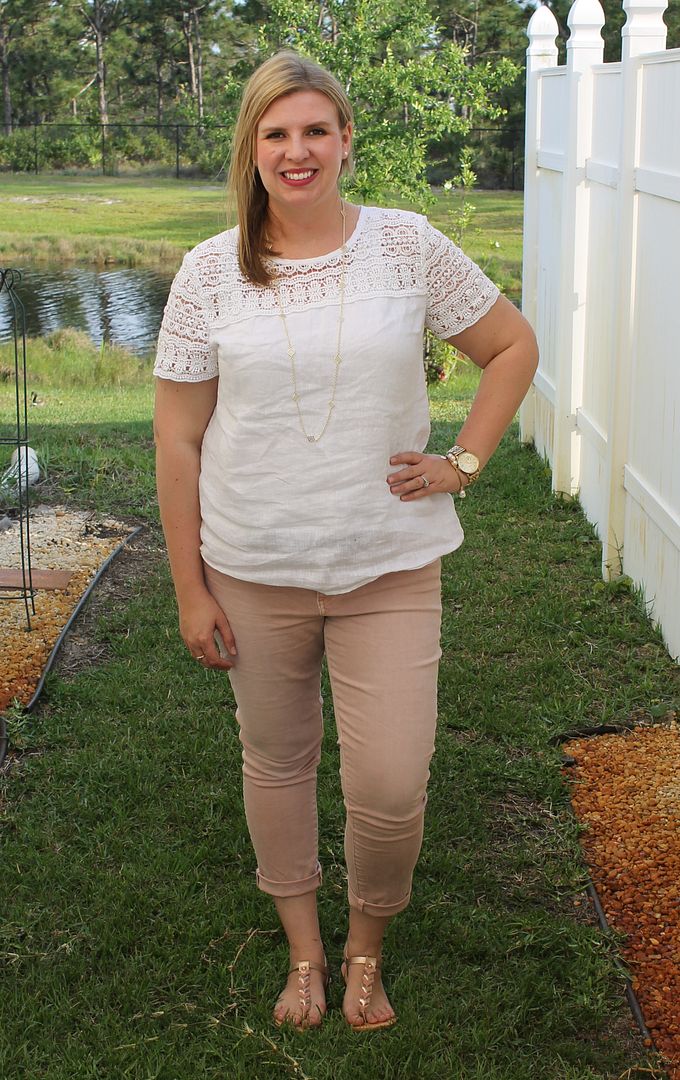 The kiddo's second birthday party was last weekend and was centered around her current obsession - Curious George - with lots of yellow and pink (instead of red). This is what I wore for the party - a combination of cute, comfy and casual. And pink, of course!
Brace yourself for a long post. The first part features outfit photos for the
Wear to Where style challenge
and the second part is all about the party details. It's a bit of a long read, but worth it I hope!
Today's the final day of
Wear to Where
- a fantastic week-long blogging tour that puts together sewers and fashionista for different style challenges. Today's feature is a summer party and I thought Little Bit's party was a perfect fit!
And now, in my opinion, the best part of the post. Party photos!
I made this fun wreath to greet our guests as them came in the door. I already had everything except the felt on hand, so it was practically free! I used fishing wire to attach George and loosely tied the banner so both could be removed, turning it into spring wreath after the party was over.
I found a great t
utorial on Facebook
on how to make Curious George cookie cutouts without a cookie cutter. You can read more about my
cookie making-adventures here
.
I found this adorable little
Curious George cake topper on Amazon
as well as the
pink and yellow balloons pic
k. (The original was in pastel colors and came in a pack of six - which I didn't realize - so I just took off the blue and green balloons and added in the pink and yellow from the other picks). The banner is just two paper straws and a mini banner I printed on card stock and hot glued to a bit of twine. The cake is from Publix - it's strawberry with buttercream frosting and was seriously delicious.
Little Bit loved the
Curious George
topper so much, she made me take it off and held on to him for most of the party.
The yellow stand on the right is another DIY made from a wood candlestick and wood round I found at Michaels and a bunch of coats of
Martha Stewart satin acrylic paint in couscous
. The
"2" cardboard number
is from Hobby Lobby and wrapped with yarn I had my stash. No method to my yarn wrapping madness, I just wound the crap out of it until no more cardboard showed. The cute little
milk bottles
where 50% of at Michaels and the straws where from the $1 spot at Target (which I also used as picks for the banner on the cake).
Since not everyone at the party are as big of Curious George fans as we are, I made some little signs to pair the food with characters from the TV show with little frames from the dollar bin at Michael's. I had grand visions of making banana pudding in dessert shot glasses, but couldn't find any I liked at a price I was willing to spend, so I ended up using our drinking glasses. The little wooden spoons where another Target find. Oh, and the pink cake stand on the left is another DIY, made the same way as the yellow cake stand and the large, white ceramic cake stand was $5 from the Target dollar spot.
The pink and white lanterns were from last year's
1st birthday party
, the
yellow honeycomb poof
I found at Target and the
yellow floral poof
and
pink
and
yellow
polka dot balloons were Amazon finds.
It was a great party and the kiddo had a really fun time. She especially loved all the Georges and being the center of attention. I'm really pleased with how it all turned out!