My outfit! When I asked my husband the same question, he replied "A zebra with a sunburn." So much for my attempt to be clever. :)
For funsies, I thought I'd do one of those getting to know me truths and a lie posts. Since it's Cinco de Mayo, today I give you
five
truths and a lie.
I once thought I could fly. It didn't end well.
I was a cheerleader.
I had a belly button ring.
I am two years older than my husband.
I've been on television.
I've had orange - and green - hair on separate occasions.
Can you figure out which one is the fib?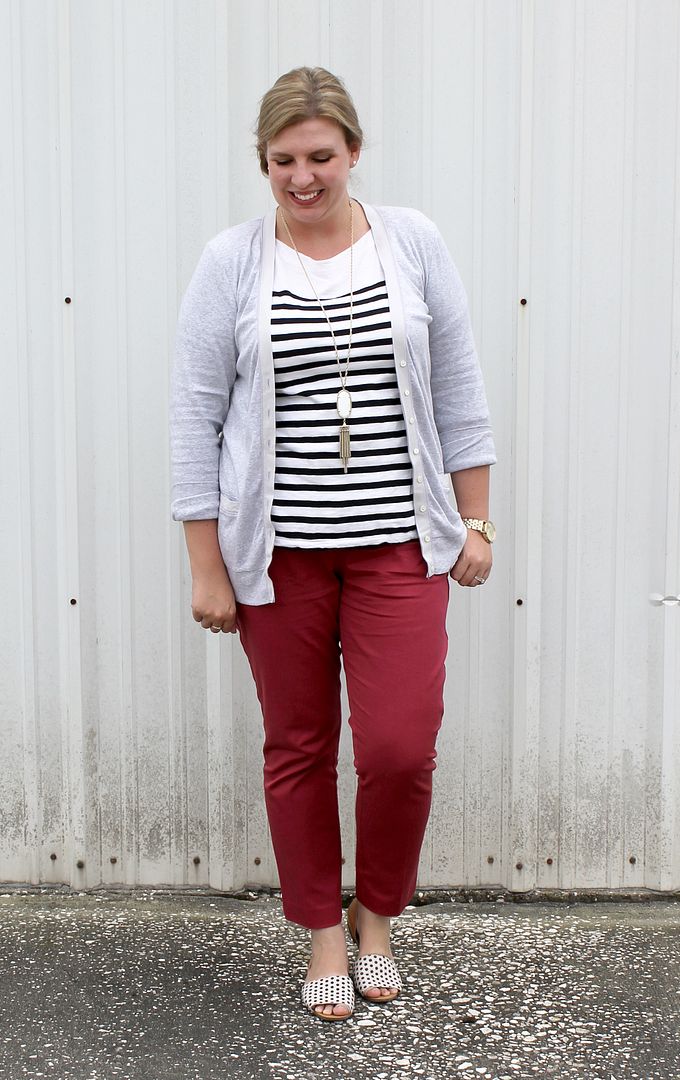 Cardigan
: J. Crew Factory (
exact
)
Shoes
: Latigo Milly (
exact
)
Necklace
: Kendra Scott (
exact
)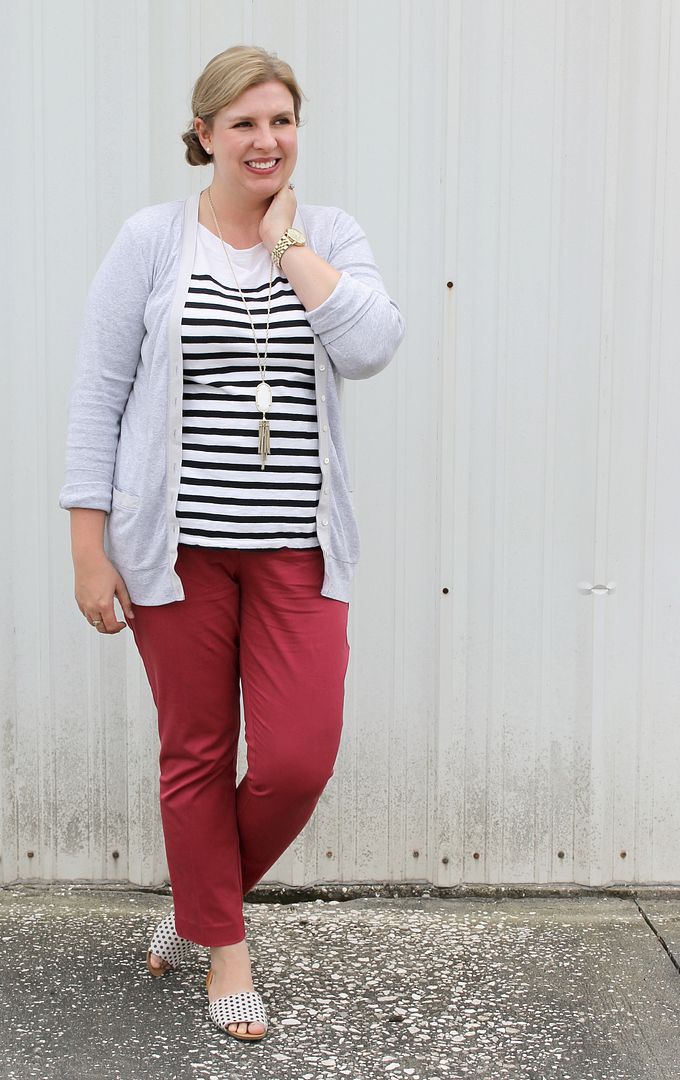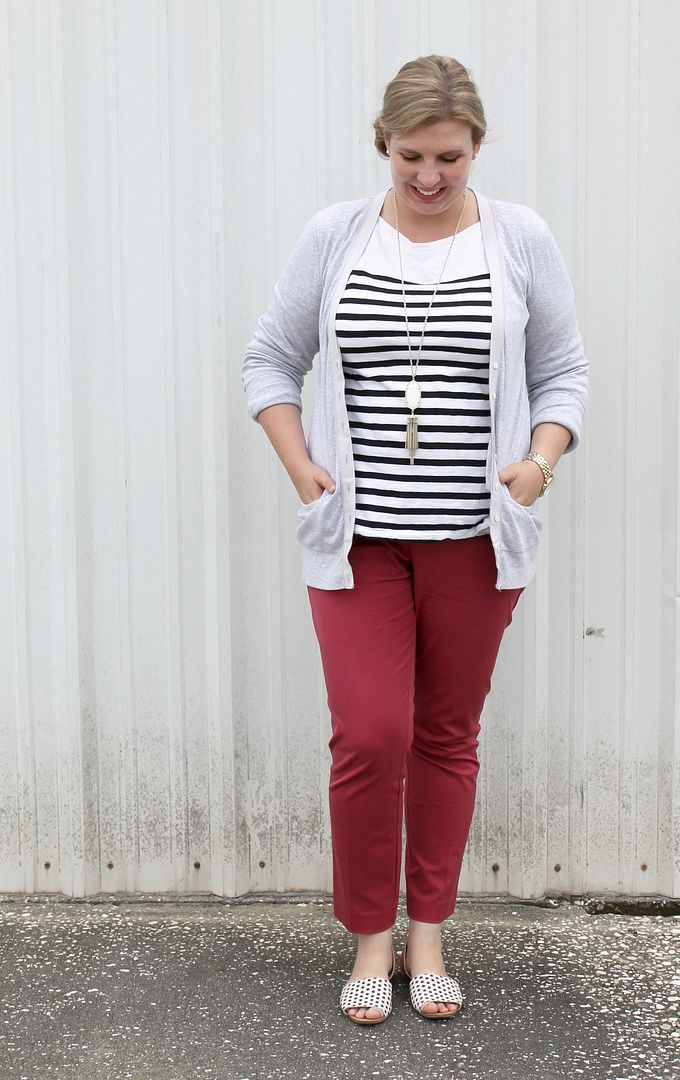 Shop the post: