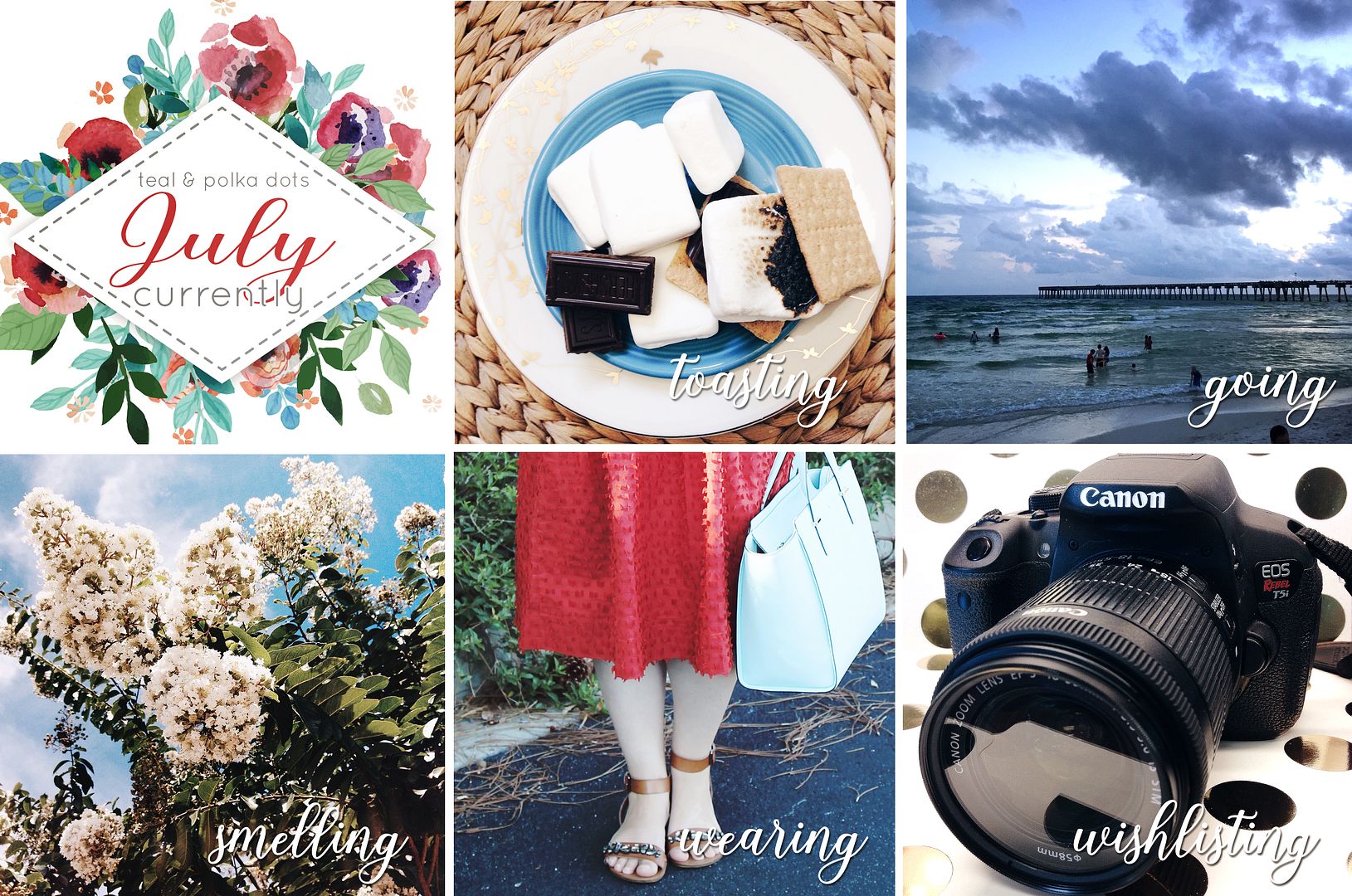 currently I am...
toasting
: marshmallows. Though, I suspect this was meant to be a different type of toasting prompt, s'mores are the most recently thing I have
literally
toasted. :) We made them for Father's Day a few weeks ago.
going
: to the beach! Monday night we went to the pier right by our house for fireworks. This year there were three shows - at two piers and a hotels - that we could see simultaneously.
smelling
: crape myrtles and all the other pretty flowers in bloom right now. Maybe it's just me, but I think they smell a bit like lilacs...
wearing
: midi skirts, which probably comes as no surprise since I've been
wearing them on the blog
like crazy (I'm even
wearing one today
)!
wishlisting
: a new camera. I currently have a Canon Rebel T3 and would love to upgrade to a T5i which has improved functionality - and not mention the ability to use a remote - which would help tremendously in taking my own photos for the blog. My office uses a T5i (pictured above) and it's great!
Sharing with
Anne
and
Jenna
for Currently. Each month features a series of prompts that may be interpreted any way you wish.