I recently discovered watermelon sneakers on Pinterest and it was immediate love. There's so much cute shoe inspiration to be found - everything from
tennies
,
ballerina flats
,
converse
and even the sweetest melon
baby sneakers
- all begging me to make a pair of my own!
So it was serendipitous when I found the perfect pair of
coral-pink sneakers
on clearance for $5 at Target. I also picked up two chisel-tip green markers and black fine-tip Sharpie. Since I wasn't sure if I was going to use markers or paint for the base of the shoes, I also picked up
acrylic paint
in robbin's egg blue.
All the online tutorials made this project look simple, but I did run into a few snags I wanted to share with you. If you want to make your own pair, you can learn from my mistakes!
My original plan was to use a green Sharpie around the base of the shoes, but the rubber made the markers dry up after coloring only half of one shoe. So I tried the acrylic paint backup plan, but the first coat of paint chipped off. After some research, I learned that acrylic paint mixed with a
fabric medium
*should* stick to rubber. I say should because even though I put on two coats of the fabric medium/acrylic mix it's still wanting to chip. My guess is the base coat without the fabric medium is cracking through the other layers. I'll probably end up lightly sanding most of the paint off and trying again.
All the tutorials use a Sharpie for the watermelon seeds, but my marker bled a bit (as you can see in the pictures). If I was going to do it all over again, I would probably use a paint pen.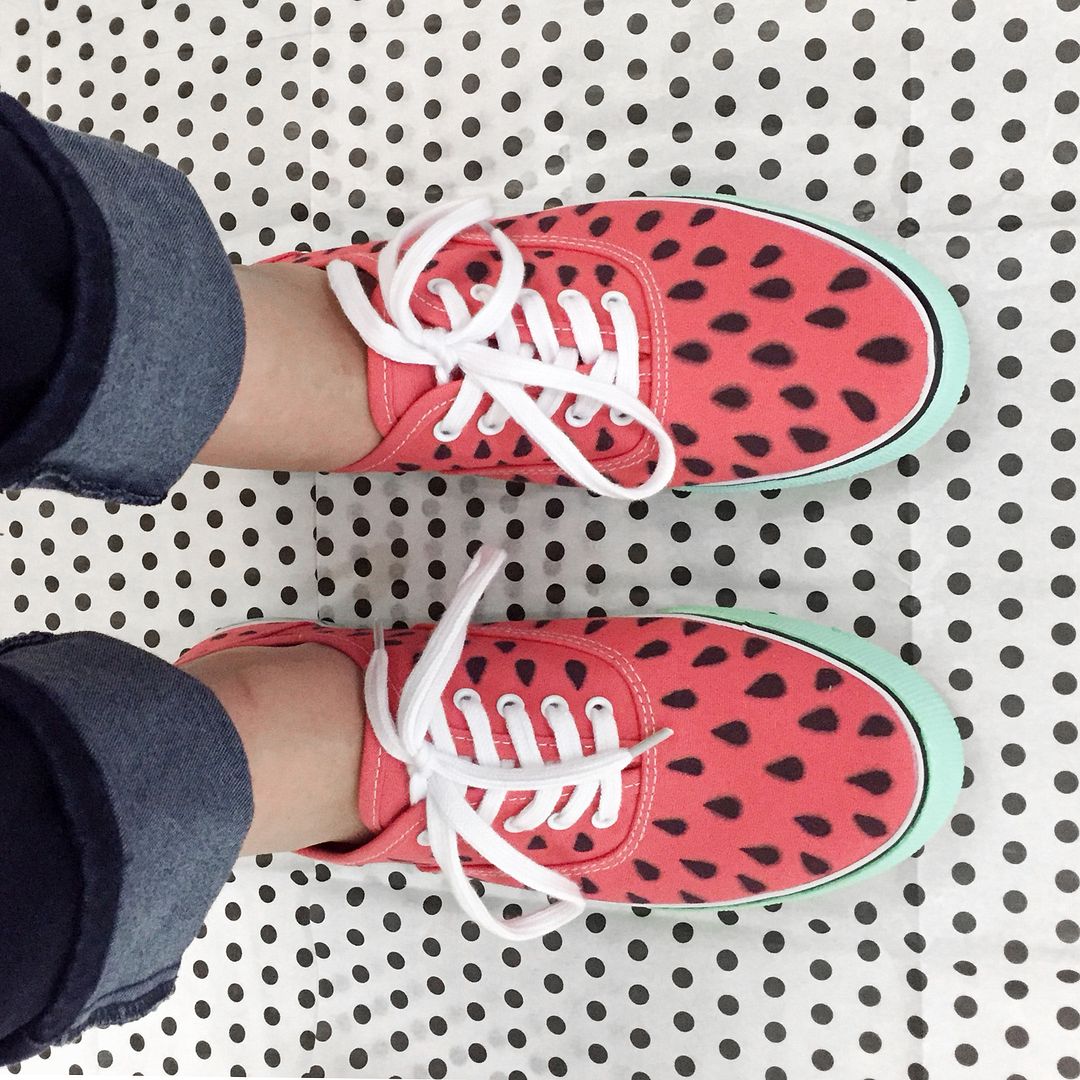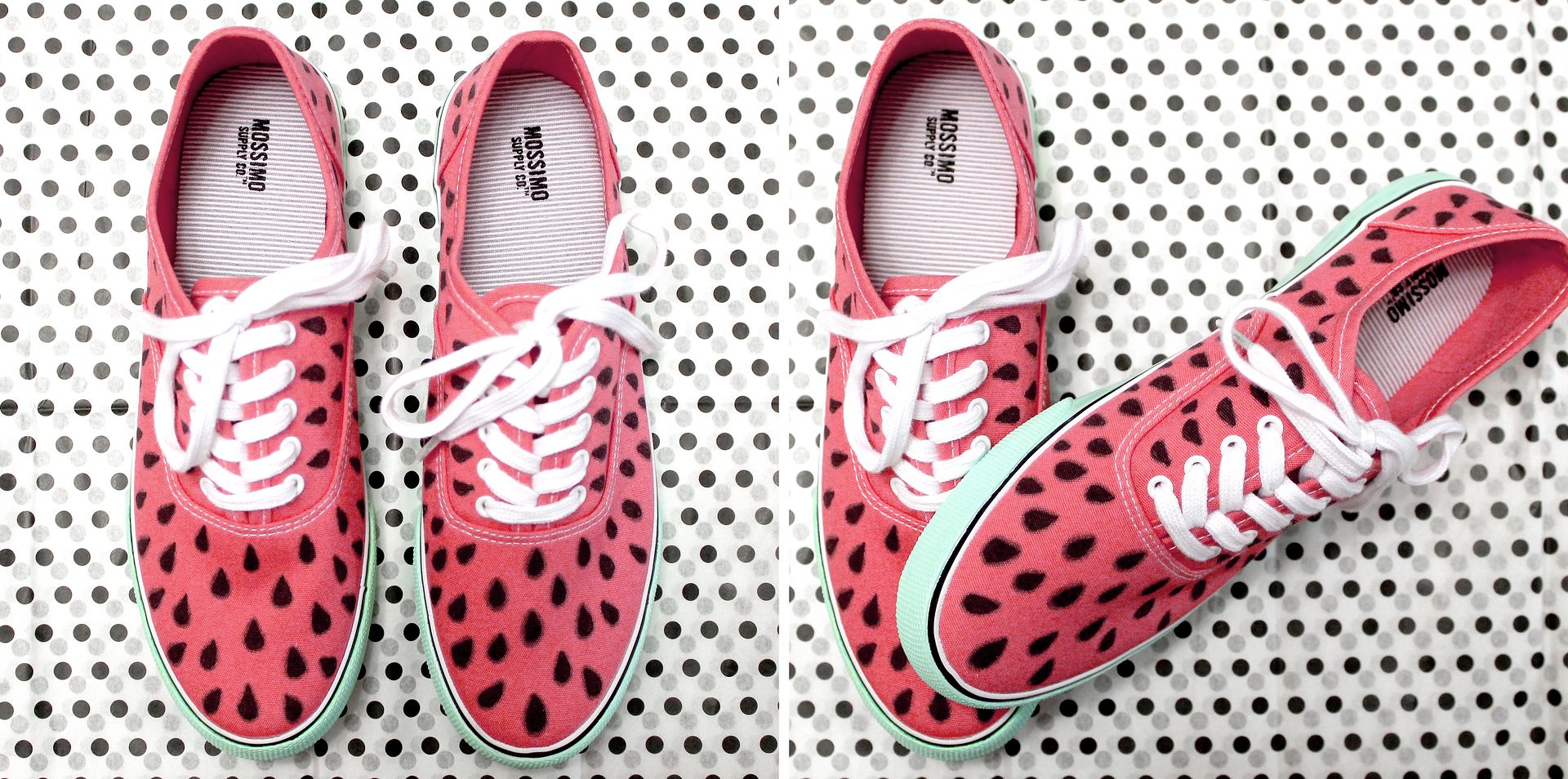 They definitely aren't perfect, but I do think they're pretty darn cute! The perfectionist in me
really
wants to try again, but I grabbed the last pair in my size at my local Target and they're
$16.99 online
. I'll keep you posted if I make a watermelon sneaker version 2.0!