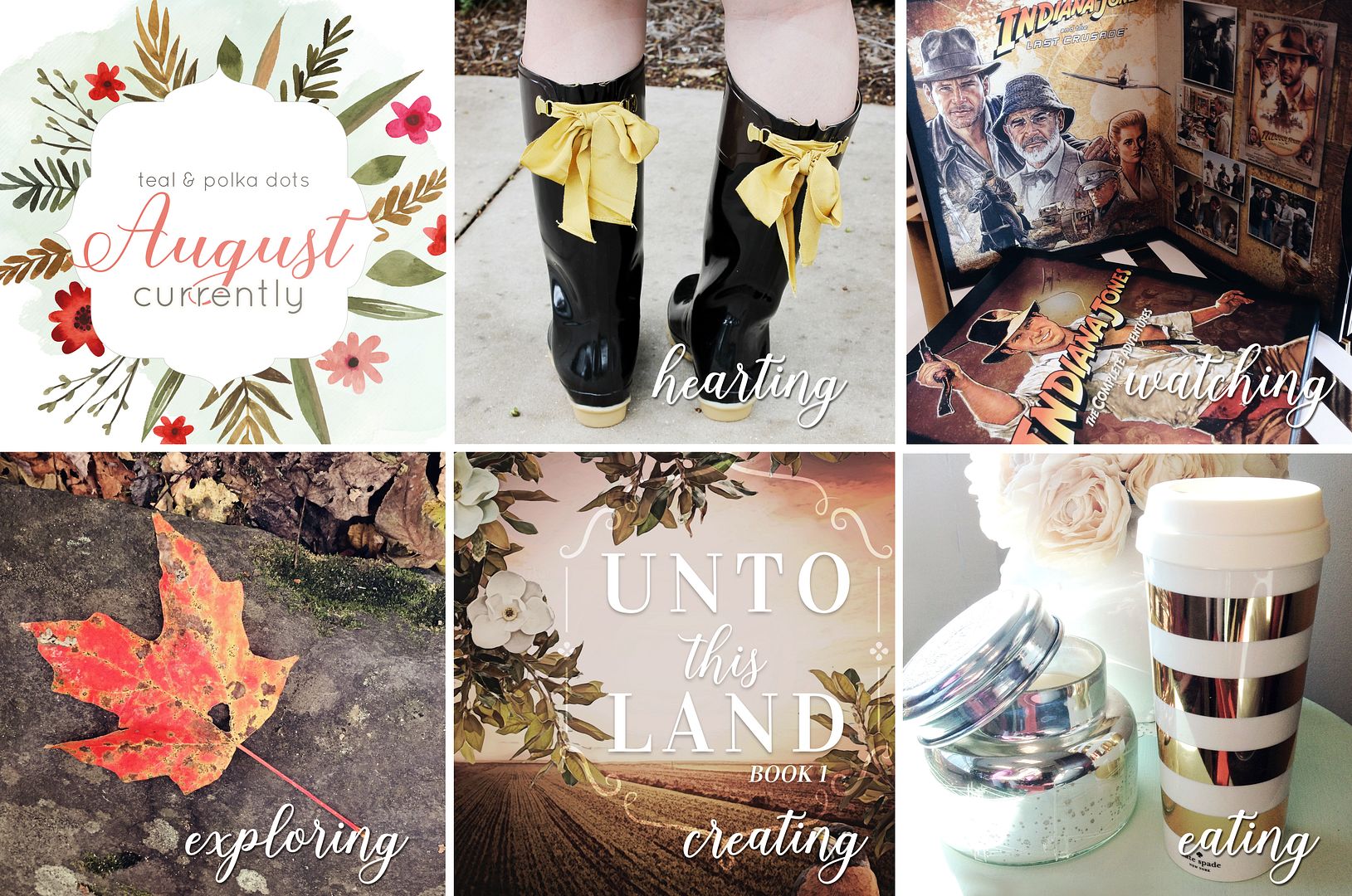 currently I am...
hearting
: my new
Joules rain boots
. Just look at those bows! It rained yesterday morning and you better believe I had these on and felt super festive all day. Thanks to
Amazon
, I got my pair at 1/3 the retail price, so I feel all stylish and saving savvy.
watching
: Indiana Jones. A few months ago, I got my husband the three disc special edition set and we're finally getting around to re-watching them. They're probably his all-time favorite movies, well that and Star Wars.
exploring
: things to do in Gatlinburg. While our trip isn't until October, my parents booked a chalet two days ago and I'm already getting ridiculously excited about all things fall - and seeing family of course!
creating
: eBook covers. A friend of mine asked me to create covers for a series of novellas she's self publishing on Amazon. It's been fun to design something different, I'm kind of envious of the folks who get to design book covers for a living!
eating
: well I think case
drinking
iced coffee, and lots of it. Poor kiddo has had some restless nights, making coffee the sweet nectar of the gods. Plus, I'm convinced anything tastes amazing in this pretty
Kate Spade travel mug
.
Sharing with
Anne
and co-host
Dana
for Currently. Each month features a series of prompts that may be interpreted any way you wish.