It's fitting that both times I wore this dress was while working for university functions.
The first in May 2015
at graduation and again a few weeks ago at convocation. I think I gravitate toward this dress for work because it's school colors and something easy to throw on. Also quite amusing to me that I've got the exact same pose going on in both photos, not much changes in a year I suppose...
Comparing the two looks, I think I actually prefer the way I wore it a year ago with the shorter, darker cardigan. After losing some weight, it now looks all sloppy in the top (which I didn't realize until
after
taking pictures). C
'est la vie...it's still a cute dress though, I just need to take in the top a bit. :)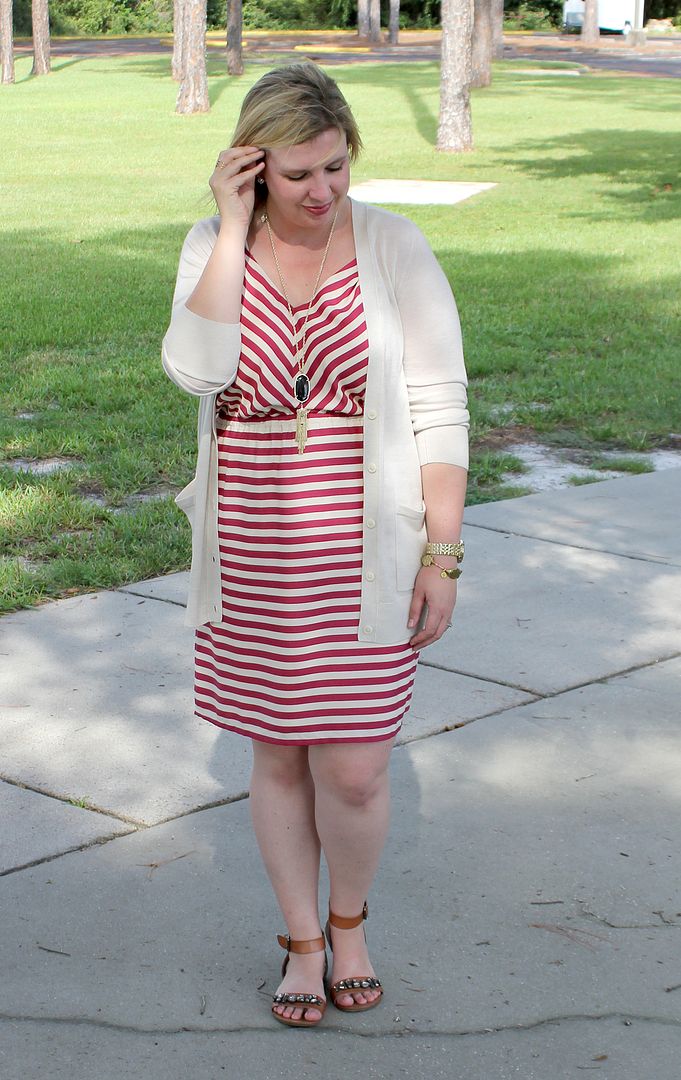 dress
: Loft Outlet
cardigan
: Banana Republic (
similar
)
sandals
: Target (
similar
)
necklace
: Kendra Scott (
exact
)
earrings
: Kate Spade (
exact
)
watch
: Fossil (
exact face with a leather band
)
bracelet
: Bourbon and Boweties (
exact
)
FINALLY after over a month, an outfit post! I know I'm a broken record, but work's been crazy lately! My largest project of the year goes to the printer this Friday (insert happy dance) so hopefully the late nights and weekend working will be over for awhile and I can get back to regular posting! :)
// Sharing on Hello Monday. //