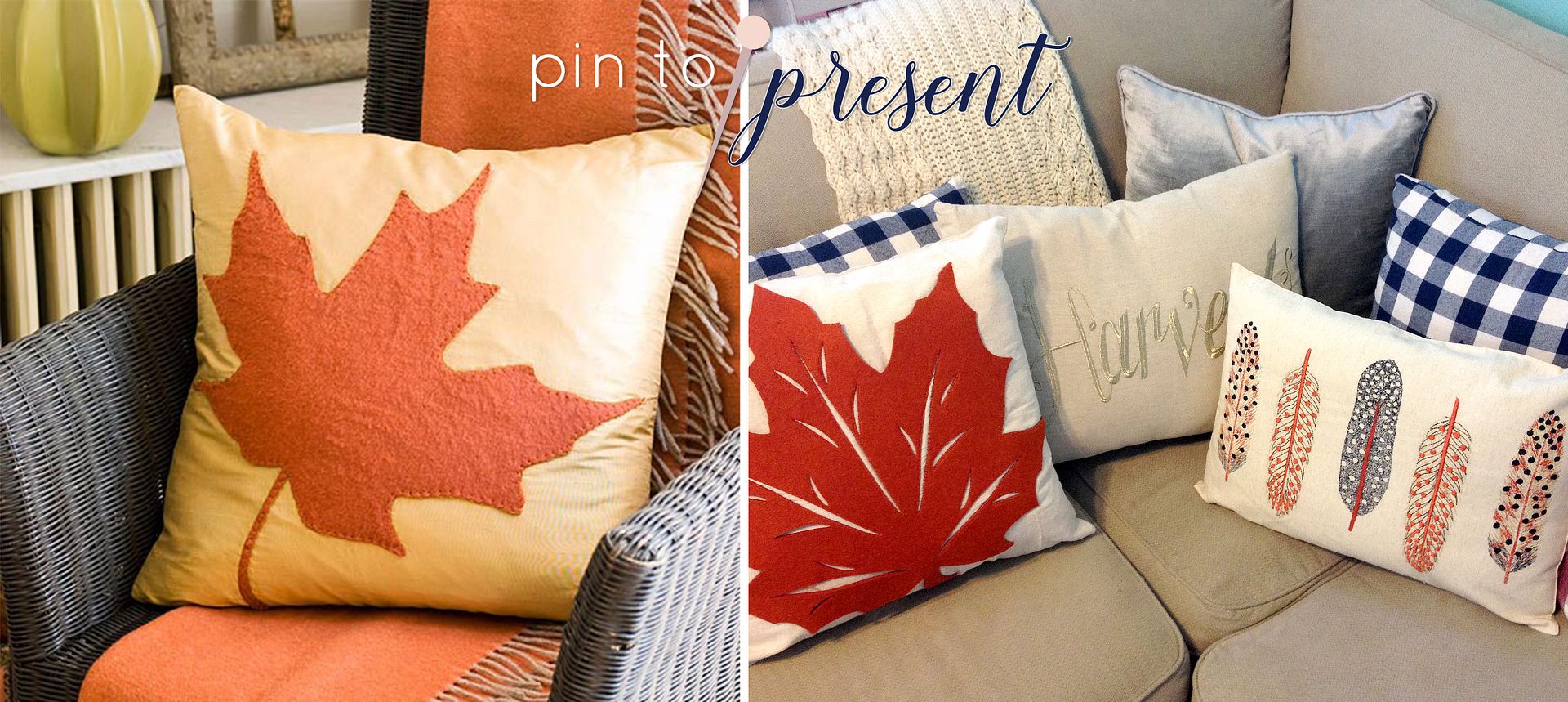 Stores may already have stopped carrying all the fall things and launched into full-blown Christmas -
goodness, it's not even Halloween yet
- but I'm still all about the pumpkins, crisp leaves and fall weather. This past weekend I put out some fall decorations, including two fun fall pillow DIYs. Both use placemats and were relatively simple to make. Below are instructions for both, in case you want to add a little autumn cheer to your house as well!
DIY felt leaf placemat pillow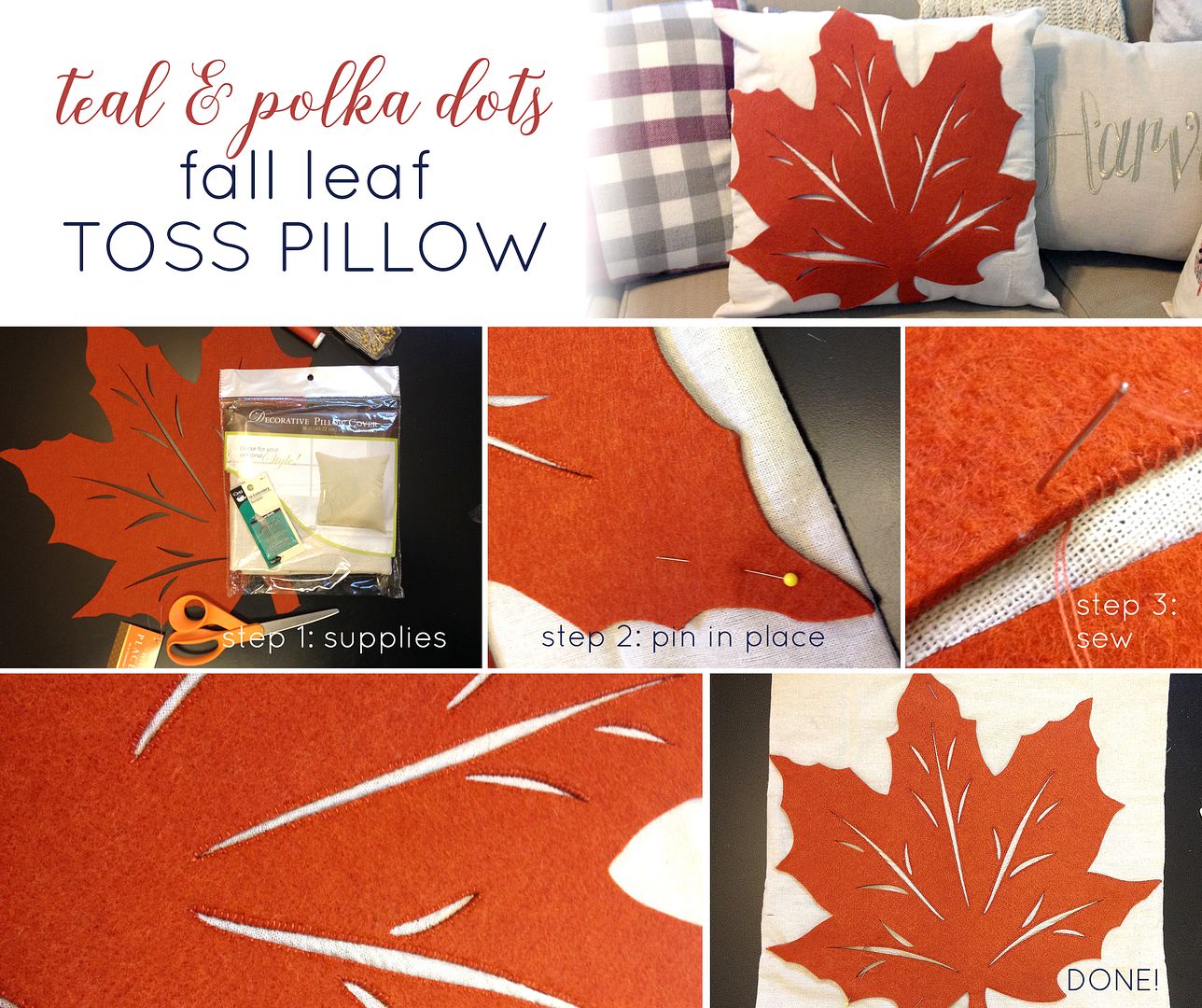 supplies:
total cost: $6.28
step 1
: Gather supplies
step 2
: Pin the felt placement into place
step 3
: Whip stitch into place
DONE
DIY placemat toss pillow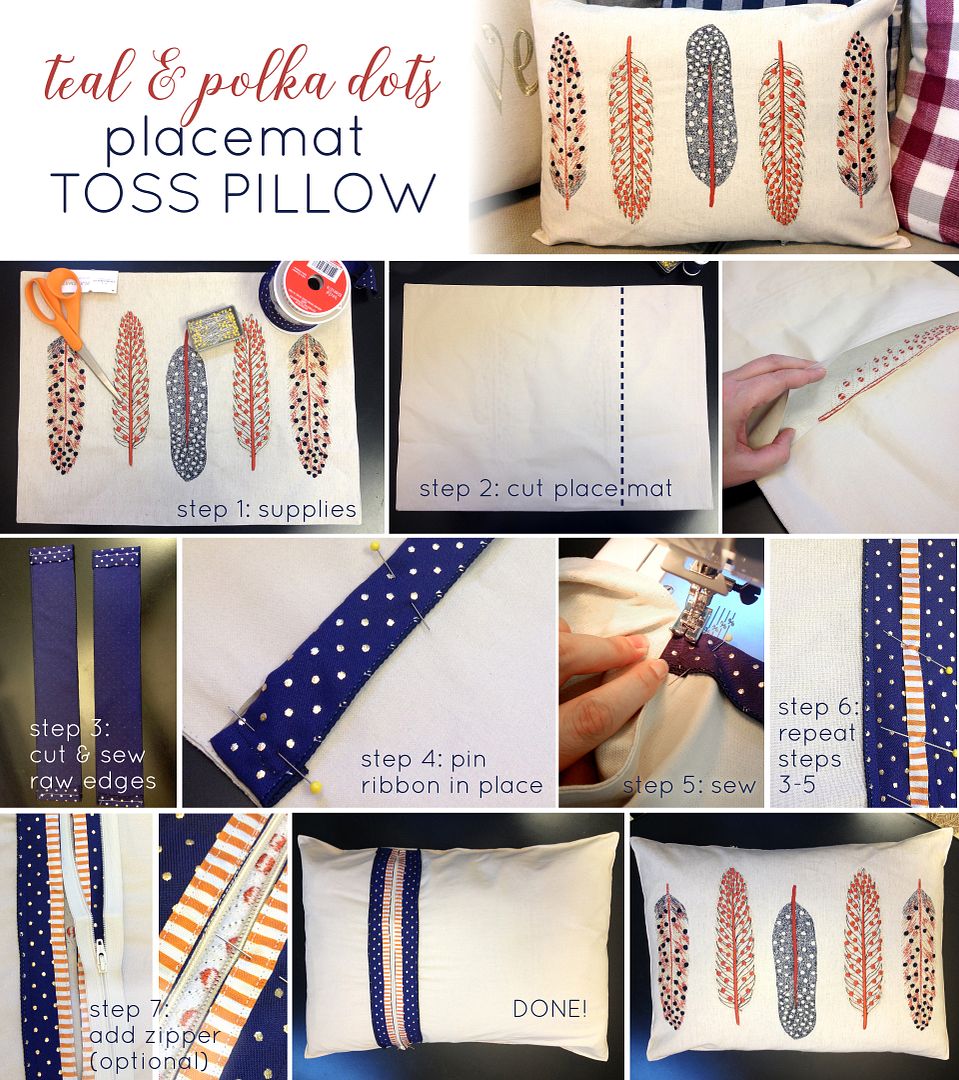 supplies:
placemat (Target for $4.99)
2" ribbon (Michaels $3.99 + 40% off coupon = $2.39)
1/2" ribbon (Michaels $1)
14" zipper (Michaels for $2.49 + 40% off coupon = $1.49)
14x18 pillow insert (already had on hand)
navy thread (already had on hand)
white thread (already had on hand)
scissors
straight pins
sewing machine or needle
total cost: $9.87
step 1
: Gather supplies
step 2
: Cut backside of placemat (make sure the placemat you use has a front and back - two pieces sewn together)
step 3
: Cut 2" ribbon to the length of the placemat + 1" (mine were 15"). Fold and sew the raw edges using either a sewing machine or by hand.
Tip: I used a lighter to melt the edges of the ribbon to prevent fraying
.
step 4
: Fold ribbon in half and pin to the opening of the placemat
step 5
: Sew ribbon in place
step 6
(
optional
): I decided to add a contrasting 1/2" ribbon using steps 3-5.
step 7
: Add zipper. This step may not be necessary, depending of the fullness of your pillow insert. Once I had stuffed my pillow into the finished case, the back wanted to gap, so I opted to add a zipper so it would lay nice and flat. I placed the zipper along the ribbon edge opening and sewed down. I did trim a bit off the bottom of the zipper and sewed back and forth about a half inch above the cut edge to secure.
DONE
There you have it, two easy pillow DIYs that add a fun fall flair to your holiday decor.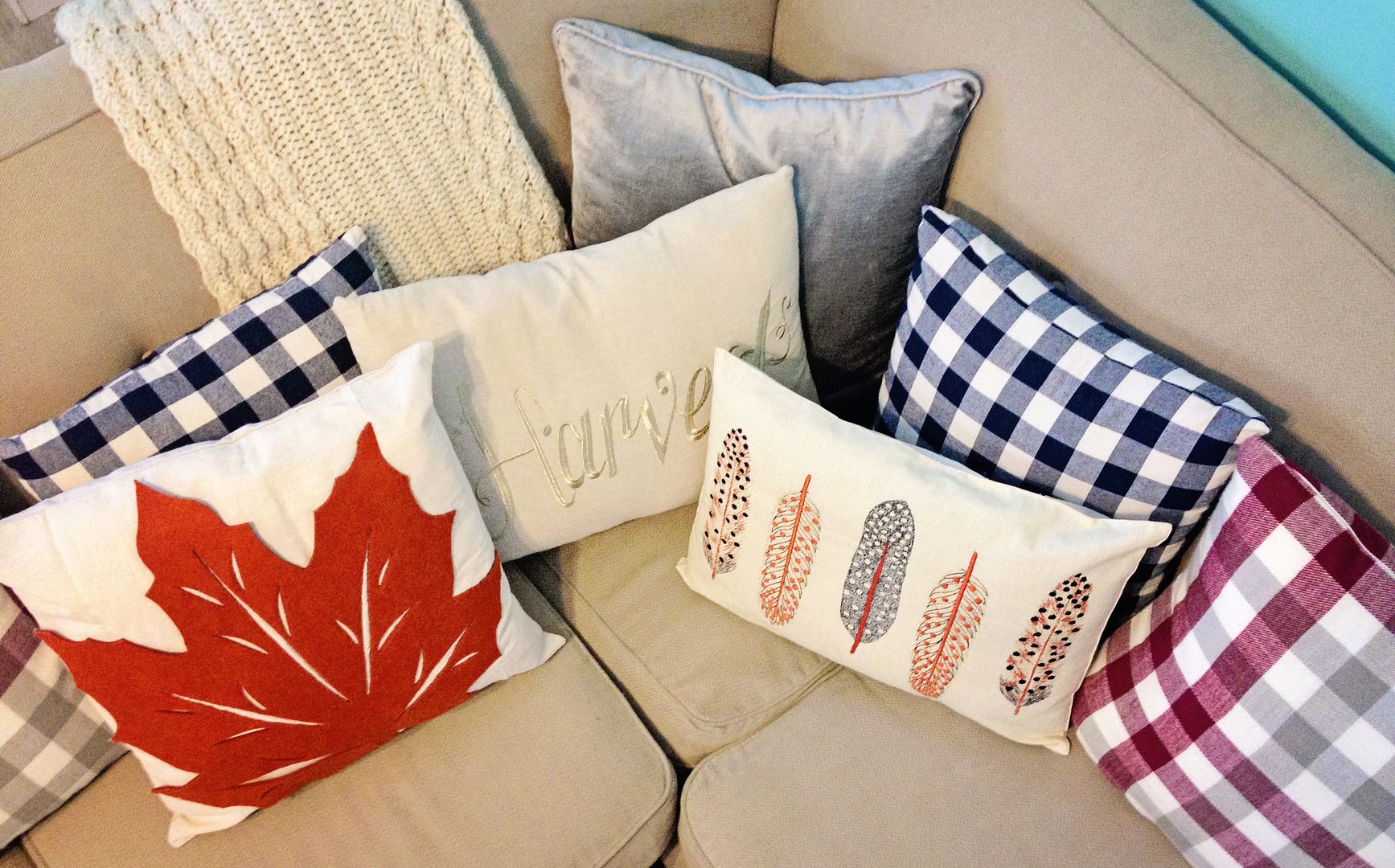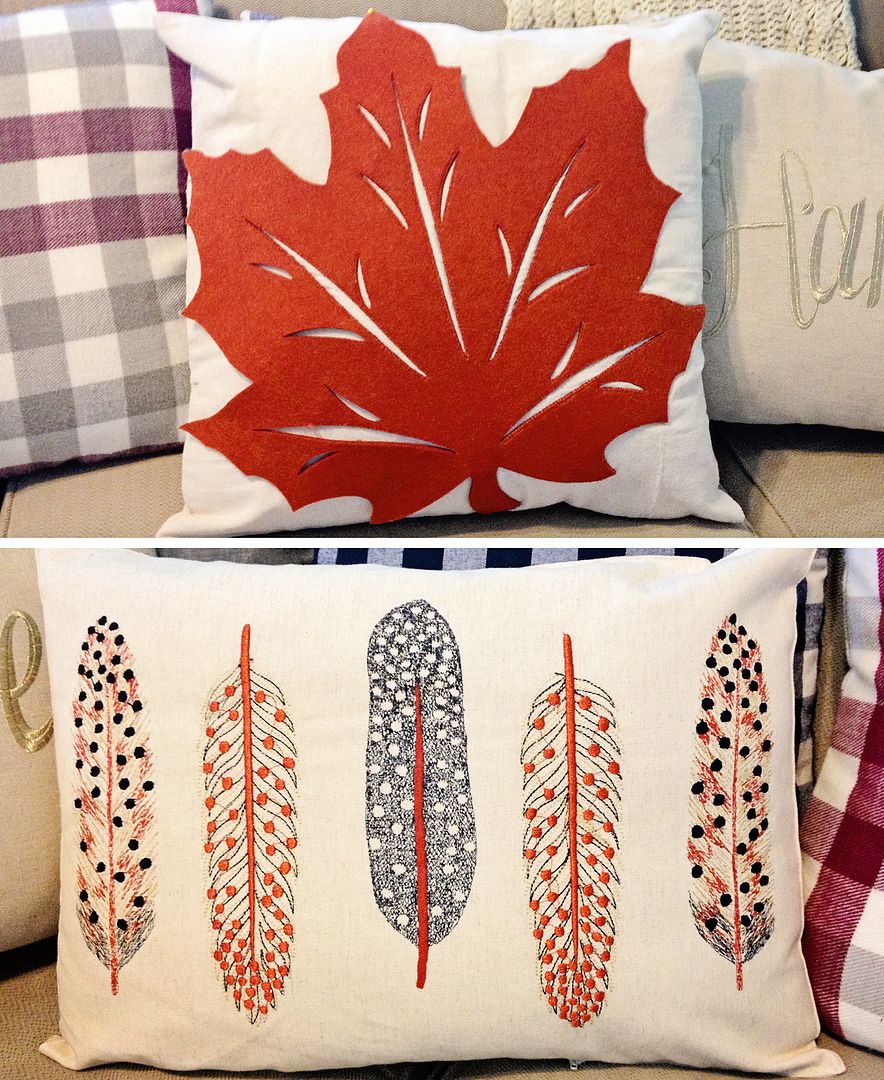 If you're curious, the navy gingham pillow are from $1-$3-$5 aisle at Target, the garnet and gray check pillows and harvest pillow are from JoAnn Fabrics and the
silver velvet pillow
is from Pier1. The cream crochet throw was made by a cousin as a wedding present.