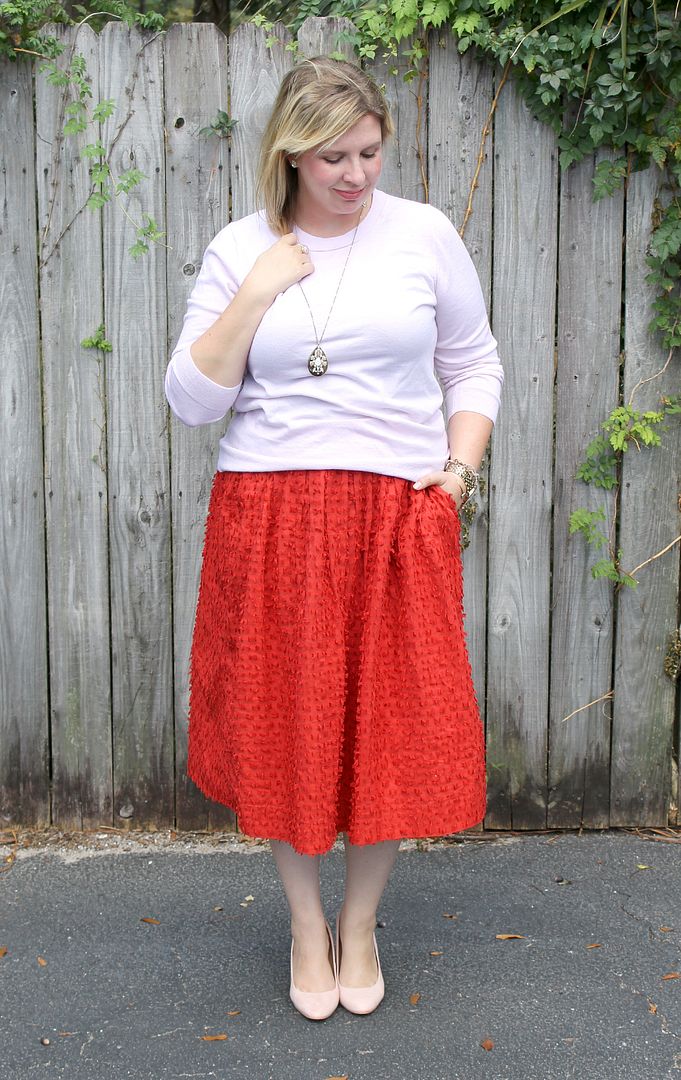 I can't say red and pink are two colors I typically would pair together - especially since it brings to mind hearts and flowers and all things Valentines - but I've been trying to come up with ways to transition my beloved midi skirts into fall, and when I saw the two colors together (shamefully when tossed into the same clothes pile) I thought I'd give it a whirl.
I'm not completely sold on the color combo, but that may be because I don't feel like I'm looking 100% these days. Too much stress = bags under the eyes, a bloated face and a couple of extra pounds. Bleh. But anyway, keeping it real here folks, a girl can't look glamorous
every
day. :) But not to fret, glorious - much needed - vacation is only one short week away!