With the start of the new year, I thought it would be fun to start a new behind the blog series, called "Monday Musings." The next 52 Mondays will feature a different know me prompt. I invite you to join in, because half the fun is getting to learn more about you as well!
week 1
: What is your full name and why did your parents give you that name?
my response
: my full name is Erin Nicole. The story goes that my mom picked it out but my dad agreed to it because of some hot actress named Erin in the 80s. A bit ew, dad, amiright? My mom chose Erin because it means "peace" and Nicole because she thought meant "liberty," but it really means "justice" - but I suppose it's very all-American just the same. :) Erin also means "Ireland," but I don't have a drop of Irish in me, but instead lots of Scottish on my mom's side and Dutch and German on my dad's side.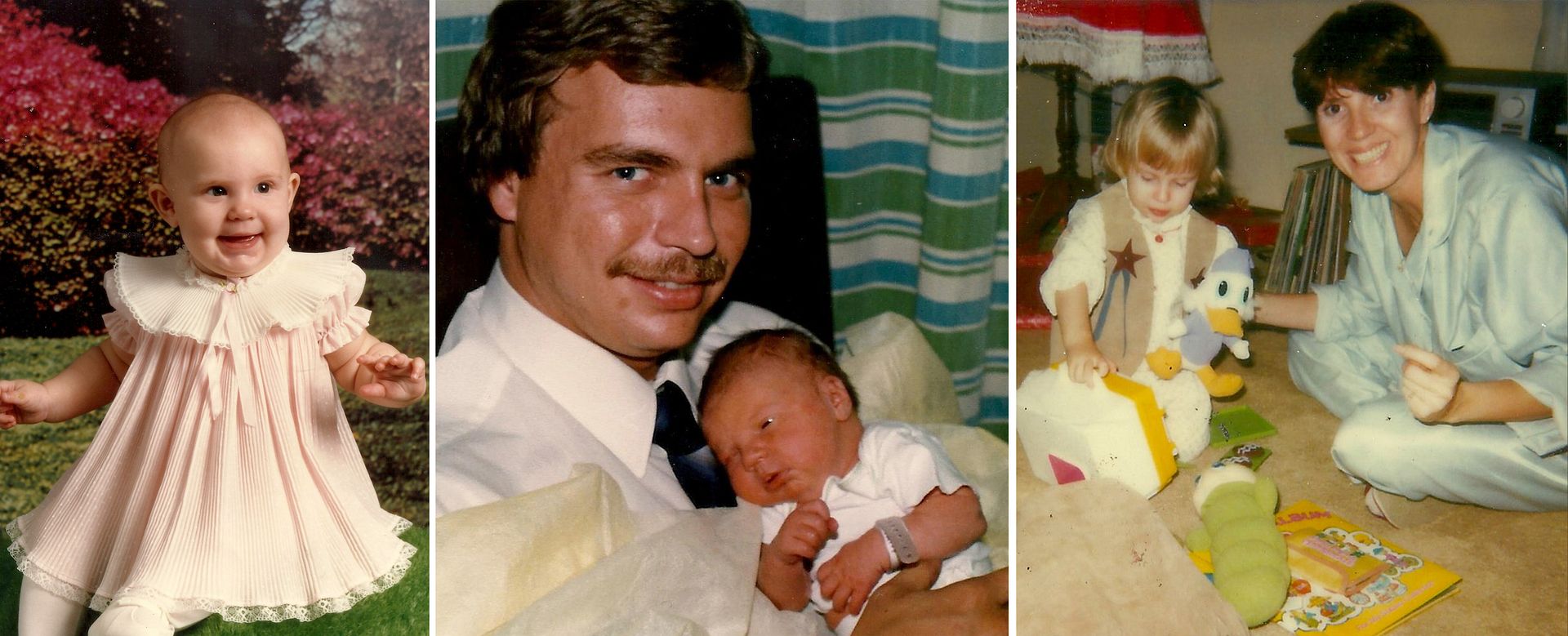 me as a chubby cheeked little bit // dad and newborn me // Christmas morning with my mom
My parents didn't know any other Erins and thought they'd given me a pretty uncommon name, but I ended up growing up with a ton on Erins - though the spelling varied - Erinn, Ehrin, etc. I kind of wished I'd had something a bit more different growing up, but funnily enough as an adult, I don't know too many Erins anymore.
your response: You're up next. What's your full name and how did you come by it? Let me know in the comments below!