It's already the second Monday of the year - time sure does fly! - and time for the second installment of "Monday Musings." During the next year, each Monday will feature a different Q&A. I invite you to join in, since half the fun is getting to learn more about you as well!
Q
: What's one ridiculous item of clothing you own (and actually wear)?
I
♥
these silly sweater leggings
A
: My husband might insist that I have several ridiculous things in my closet (and he might just be right - I'm thinking of a blush tulle maxi skirt I'll probably never wear) but my most recent ridiculous purchase is these
black and white patterned sweater leggings
. They aren't the most figure-flattering, and not something I'm comfortable wearing in public. Which definitely doesn't make them most practical purchase, but, what can I say, they're insanely cozy, comfortable and fun! Confession: I technically
did
wear in public of my office Christmas party - but we were all wearing pjs, so that's okay, right?!?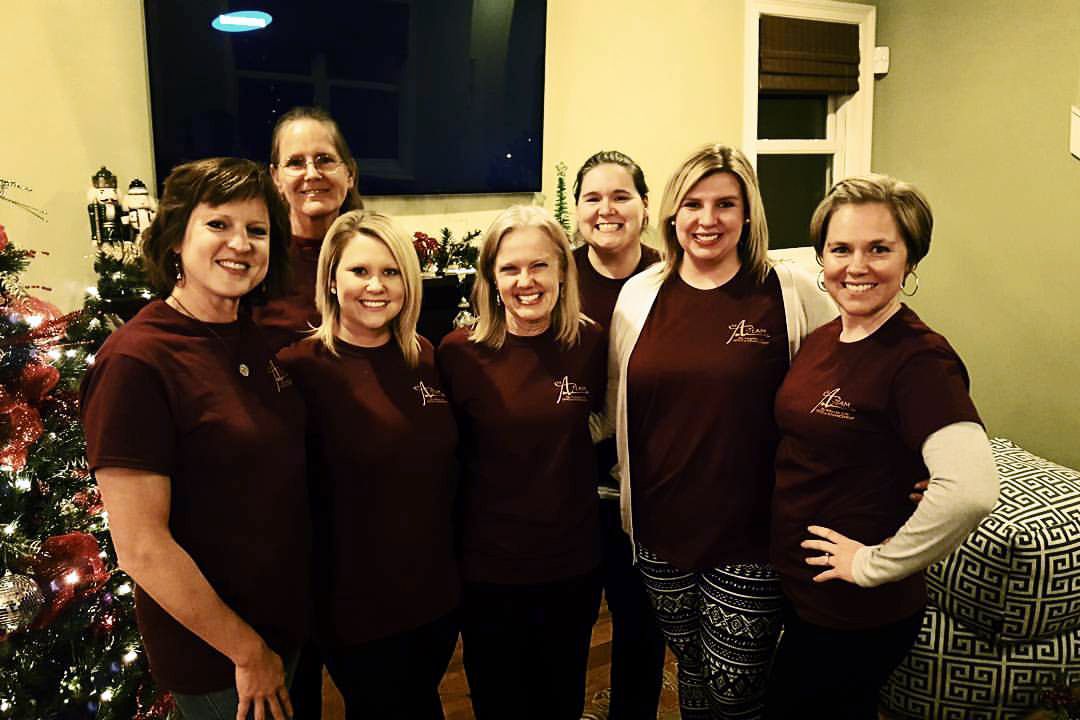 photographic proof of publicly wearing said sweater leggings
And to make things even more ridiculous, I might have scoured the internet in search of
matching toddler legging
s so Aubrey and I can have all the mommy and me matching goodness. :)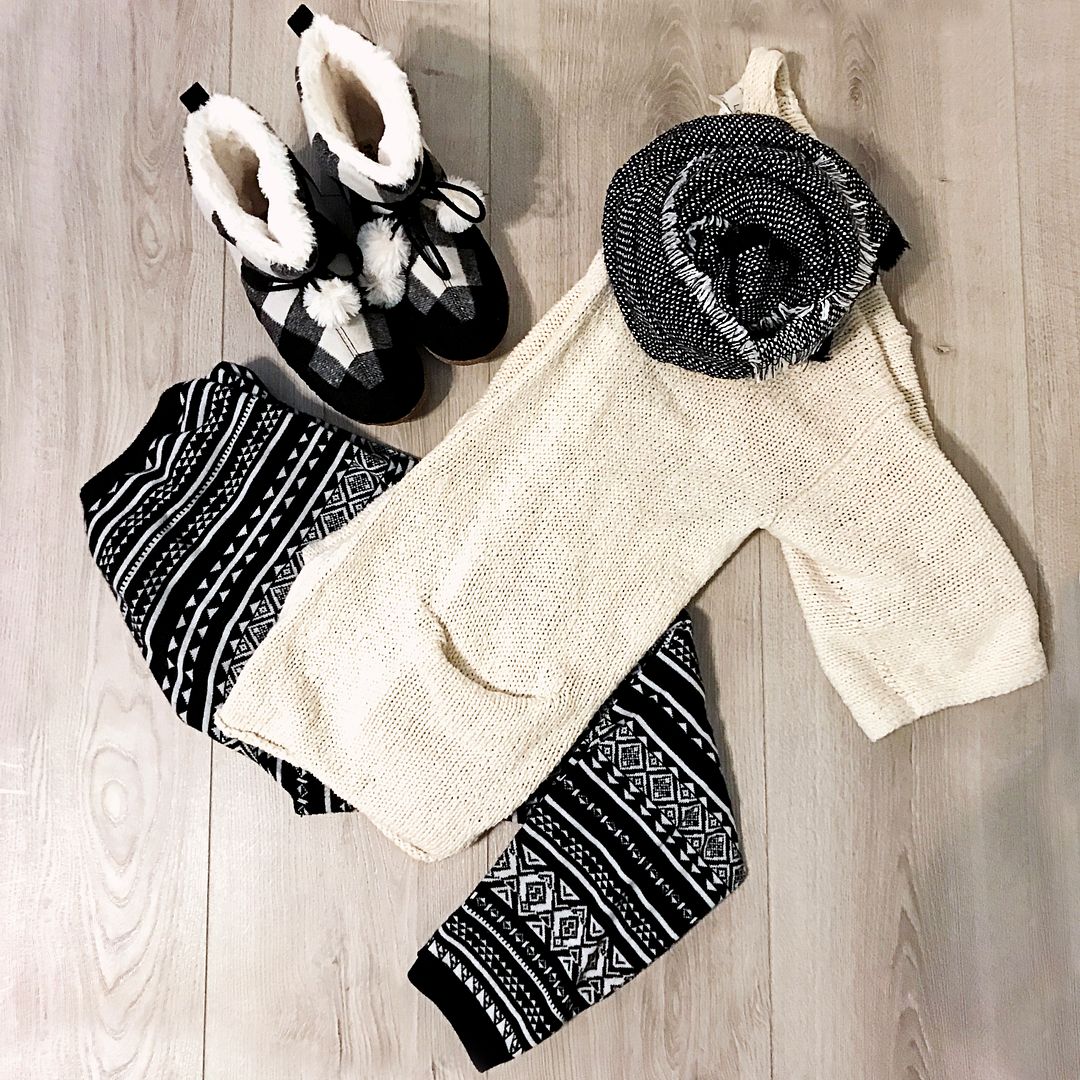 sweater legging flatlays are just too much fun!
You're up next. What's one ridiculous item of clothing you own (and actually wear)?