when: last Thursday | where: work | weather: 73 and sunny
I'm super fortunate in the fact that I can wear jeans to work. Though with the exclusions of Fridays, most days I opt to dress up a bit more with dark pants, dress, or a skirt, especially if I'm going into meetings or know I'll be interacting with the community. But last Thursday I knew I was going to be hidden away at my desk for most the day, and the lure of jeans was too strong. So it was jeans Thursday instead of jeans Friday - though let's be real, it's ALWAYS jeans Friday.
I say this not quite business casual, because in my option, jeans are never part of business attire (unless your lucky and work in a more relaxed professional environment like I do). So to make this outfit a touch more office appropriate, I added a colorful blazer and dressier flats.
It's business up top and a party on the bottom. :)
blazer
: J. Crew Factory (
similar
) |
shirt
: GAP Factory (
similar
)
last worn here
|
jeans
: American Eagle (
exact
)
last worn here
|
shoes
: J. Crew Factory (
exact
)
last worn here
|
necklace
: Kendra Scott (
same design with a different stone
) |
watch
: Target (
similar
)
bracelet
: Loft (
similar
) |
earrings
: Fossil (
similar
)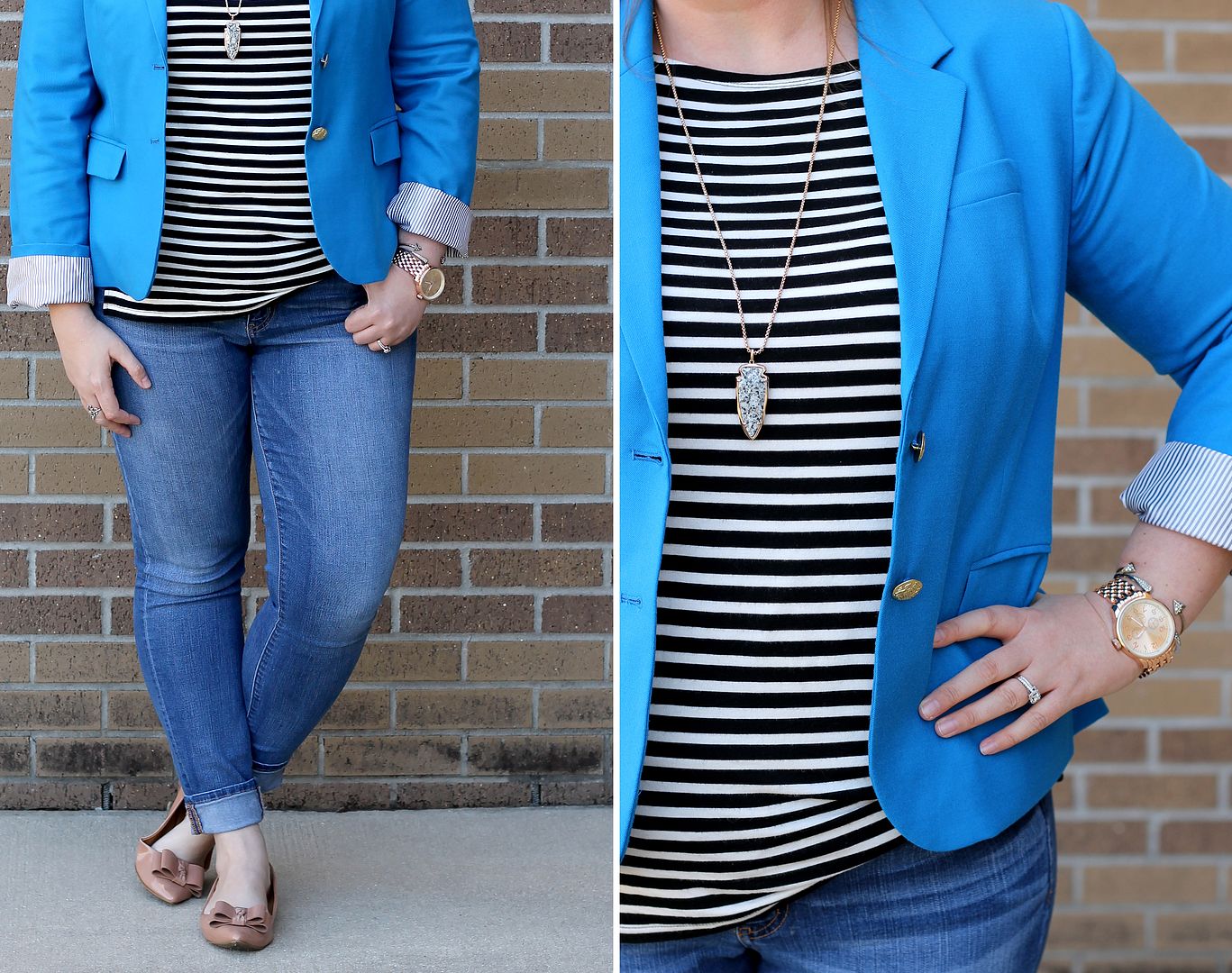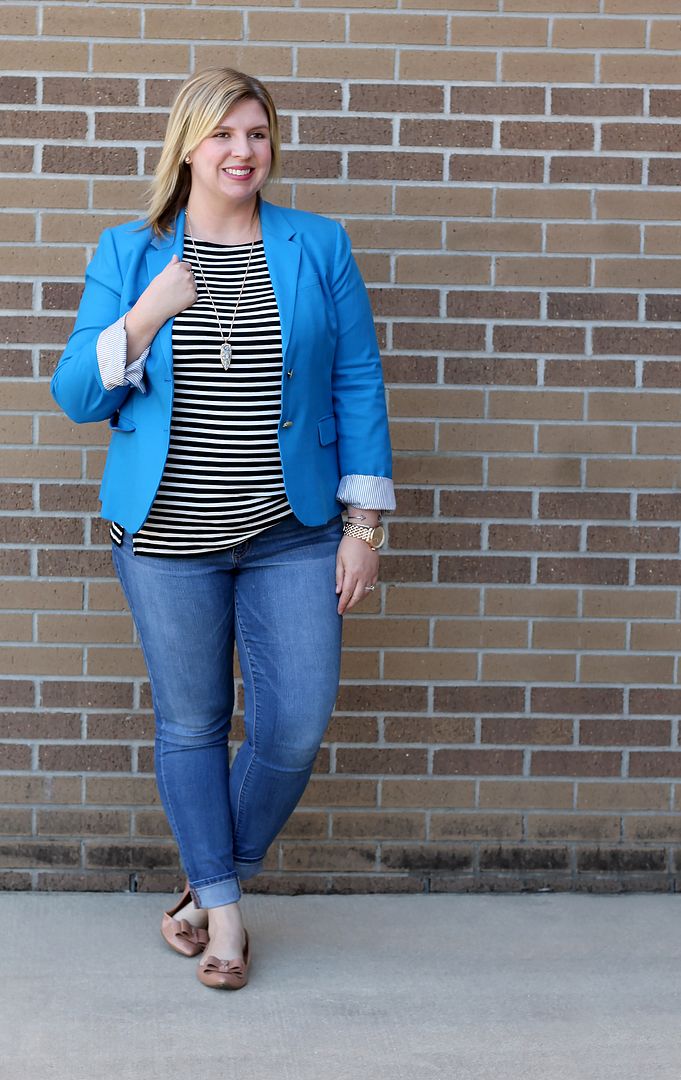 // Sharing on Fabulous Friday. //