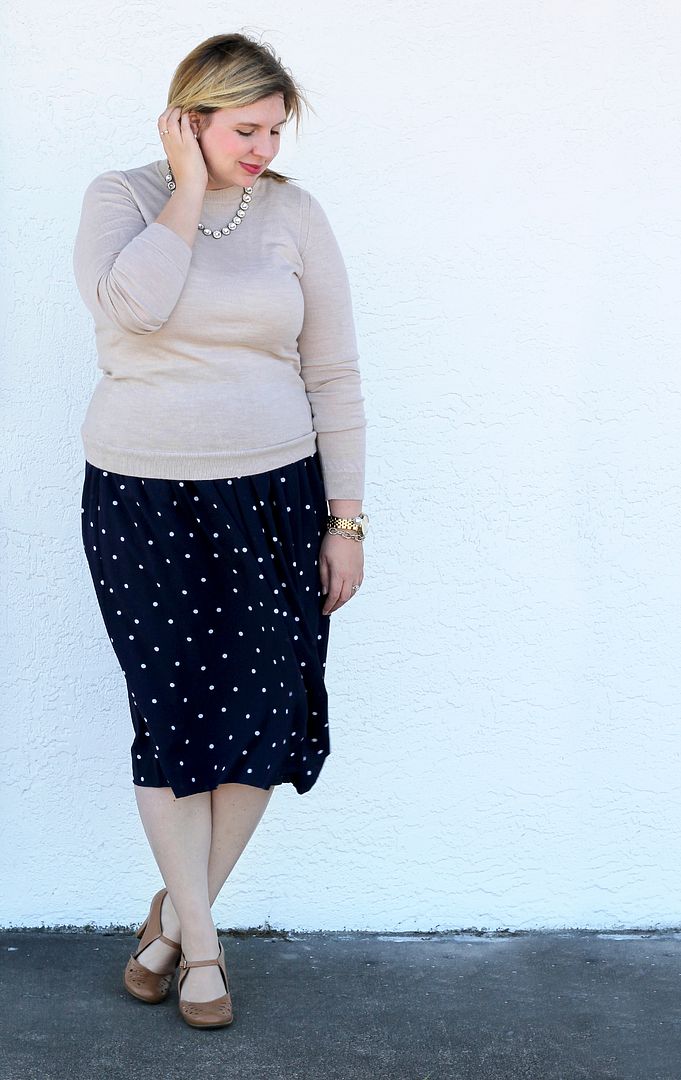 when: last Tuesday | where: work | weather: 65 and sunny/windy
Winter is a fleeting thing in north Florida. We get a day or two of cold, but most of the time 60s and 70s is the norm. I wore this outfit last week in an attempt to "winterize" my midi skirts. Which in the south means closed-toe shoes and a light sweater. :) So
inspired by Tanesha
, I decided to pair a neutral sweater with this skirt.
Overall I'm pleased with the result, but confession, I was actually cold for most of the day. My skirt was just a bit too airish for the blustery day. Oh, well, the price of looking cute I suppose.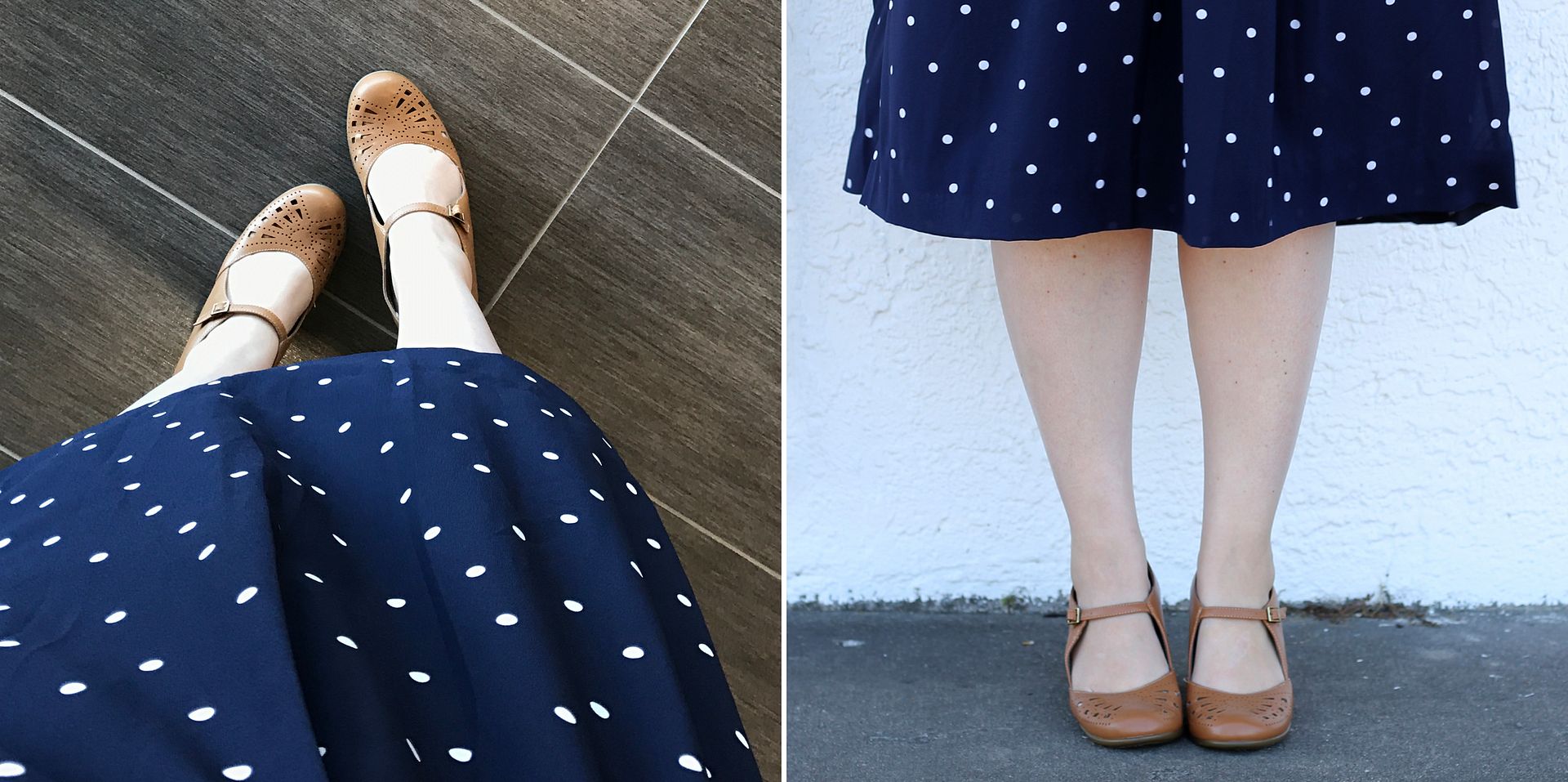 Also, I'm all about these fun, retro pumps from
Aerosoles
. They have a nice block heel and cushy insoles which makes them pretty darn comfy for heels. They're definitely the most comfortable heels I own. This isn't a plug for Aerosoles, but I wanted to let you know how pleased I've been with them. I'm sure I'm not the only one whose continuously on a quest for comfy heels.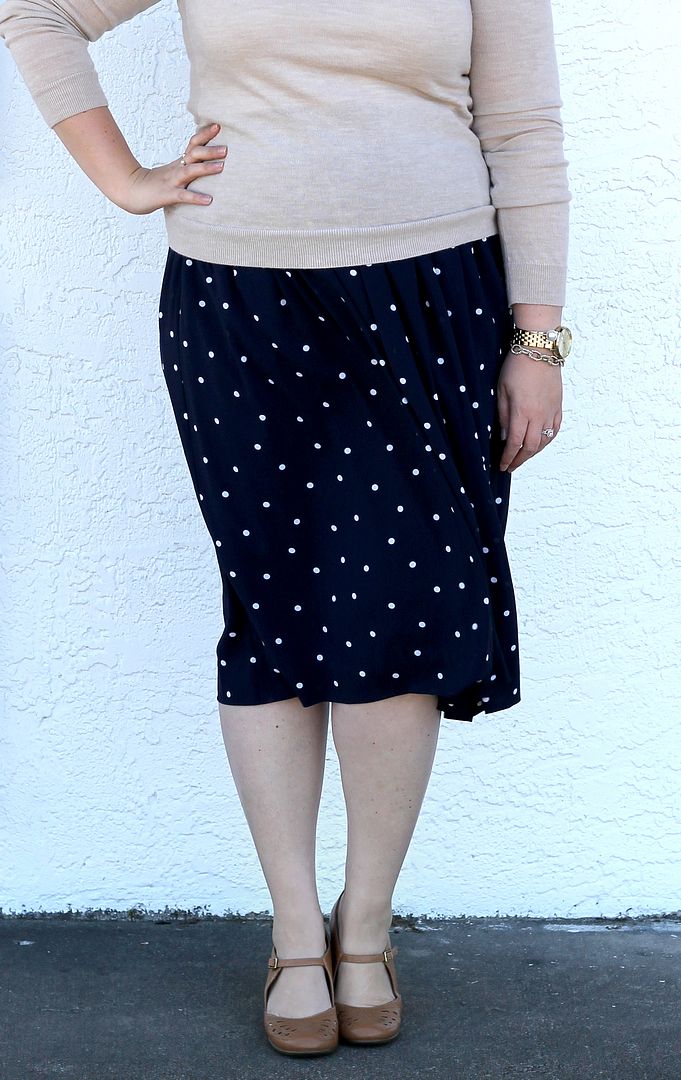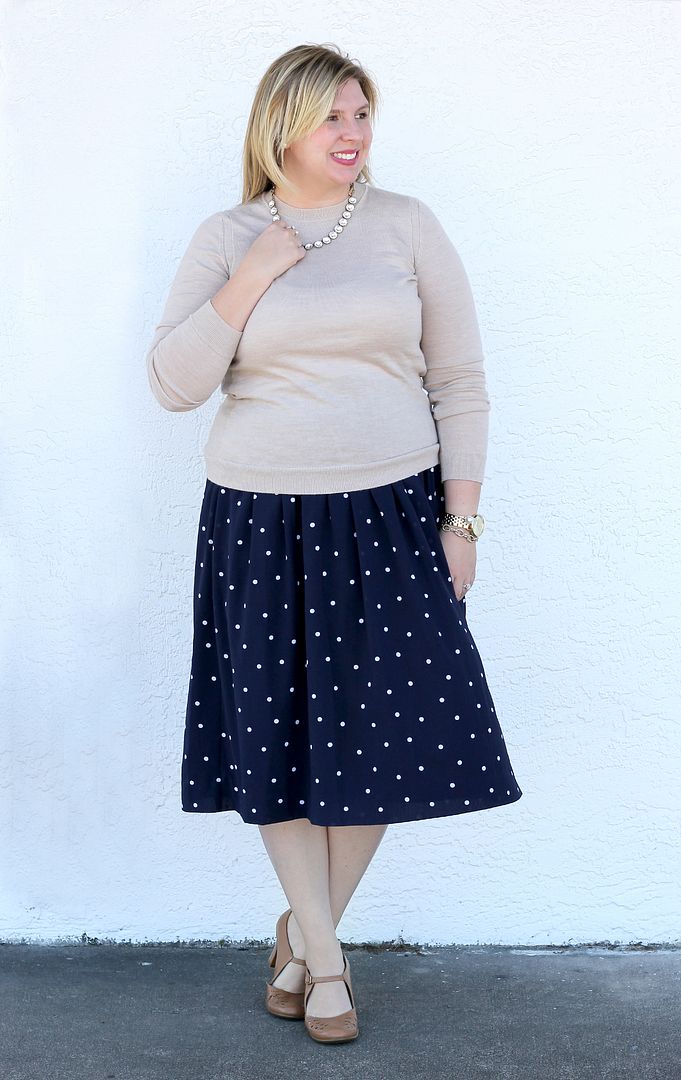 // Sharing on The Pleated Poppy for What I Wore. //