when: Tuesday | where: work | weather: 53 and overcast
Mother nature decided to throw us a curve ball last week with some of the coldest weather we've had all winter. Though technically I suppose it's spring now, right? Either way, the cooler temps gave me a chance to wear this fun kelly green puffer vest just in time for St. Patrick's Day.
Though to be honest, I felt kind of wrong to wear riding boots in March. Though the high was in the 50s, most of the day hoovered in the 40s, which in my neck of the woods is COLD. Anything below 60s (and for some folks
70s means it's time to break out the winter clothes
). Ridiculous, but that's how we roll in Florida. I was feeling a bit overdressed in my boots and layers until I went to pick up my daughter from daycare, and another mom had on a wool pea coat and thick wooly scarf. So I guess I'm doing alright...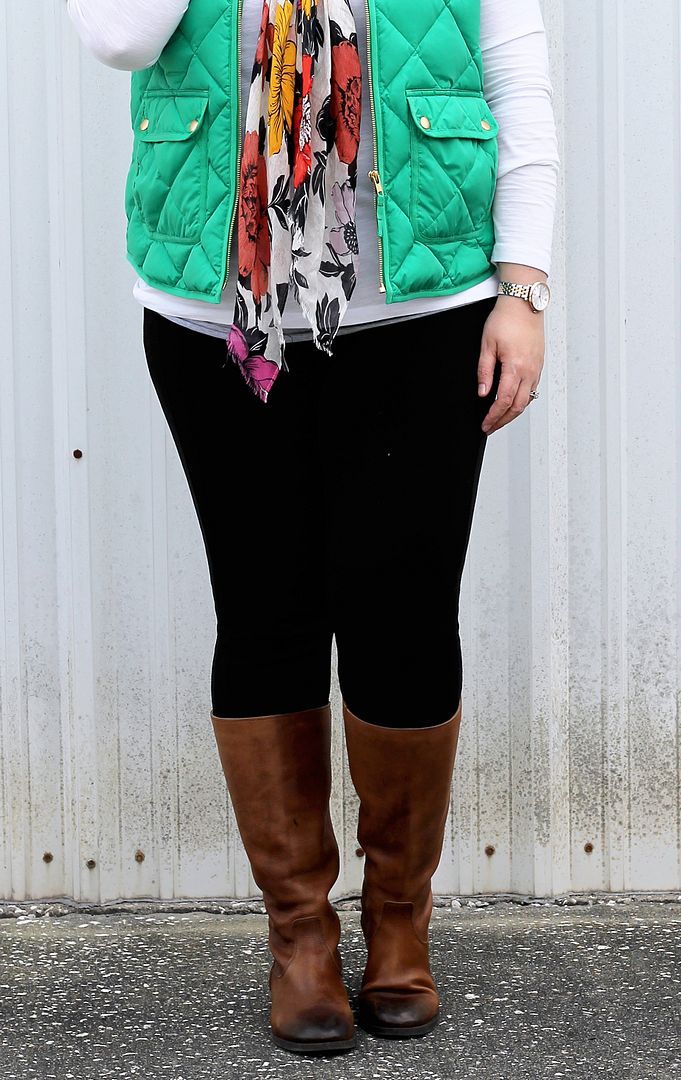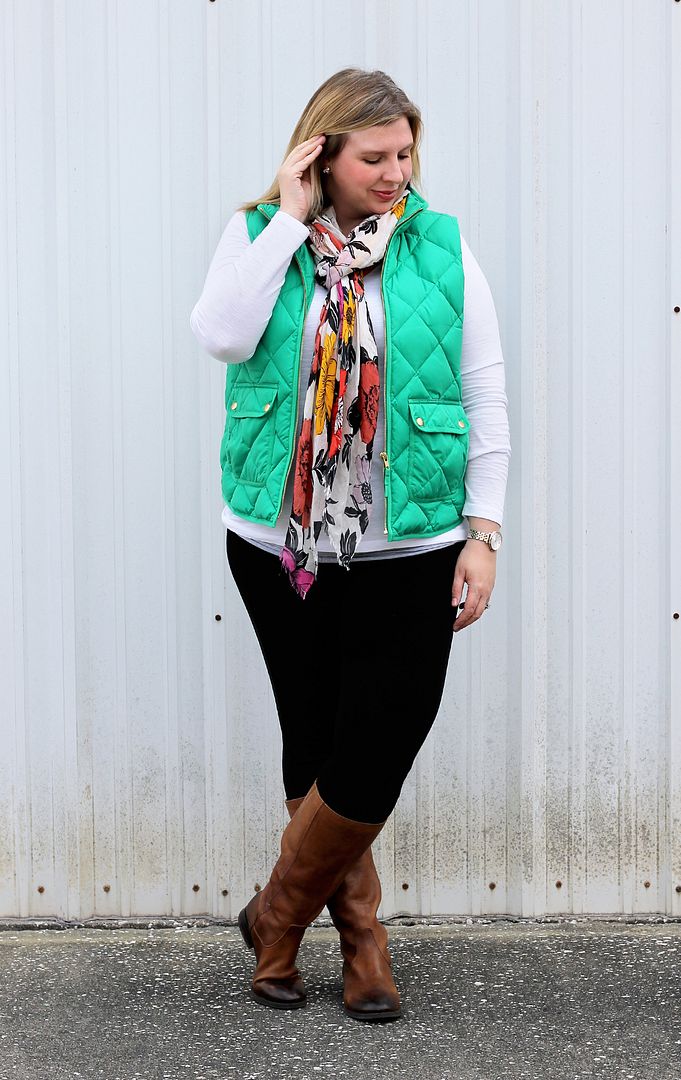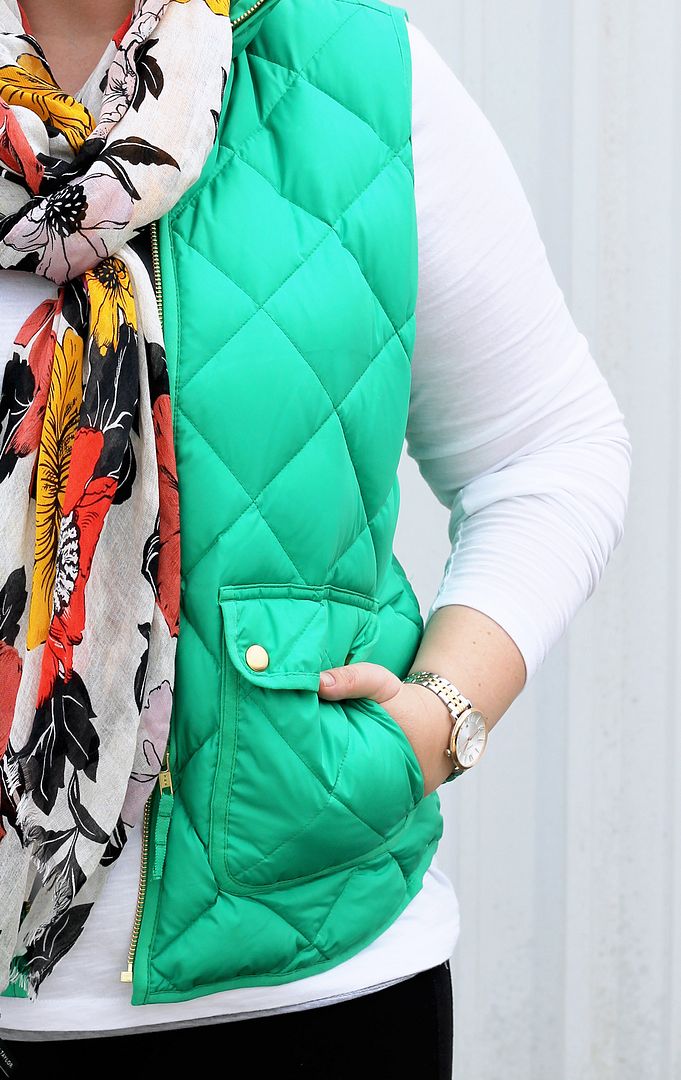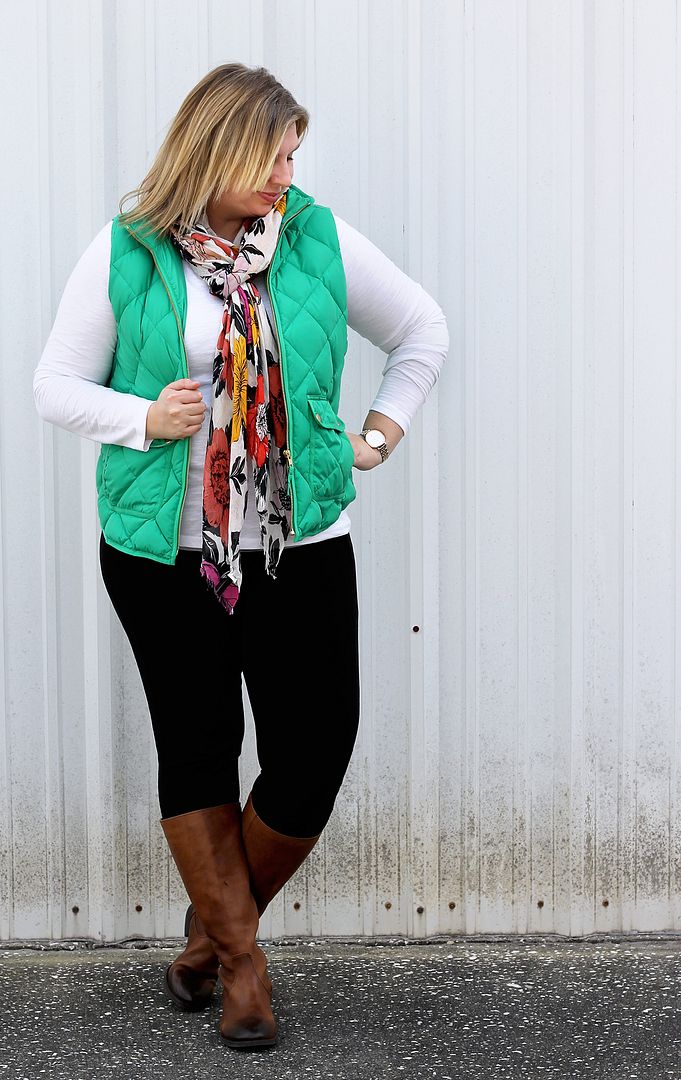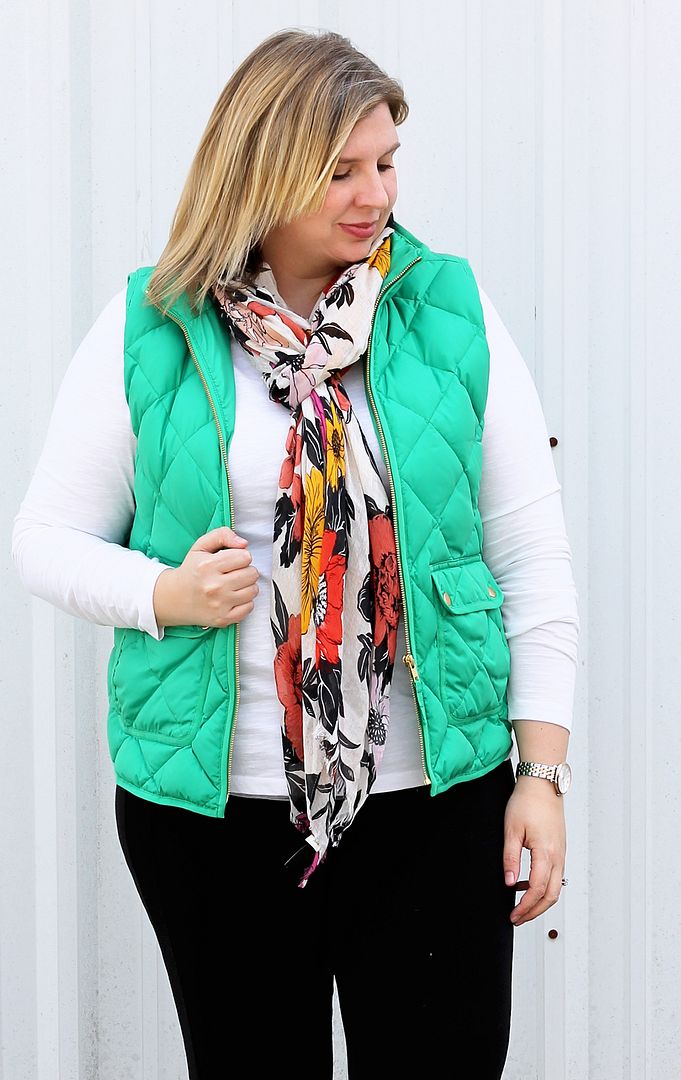 While I don't wear a lot of green, I did find a few green outfits in honor of St. Paddy's Day (#3's my favorite):
It's one of the busiest work weeks of the year, so I'm pushing back the next installment of my
home tour
until next Friday. I apologize for the delay!
// Sharing on Fabulous Friday. //