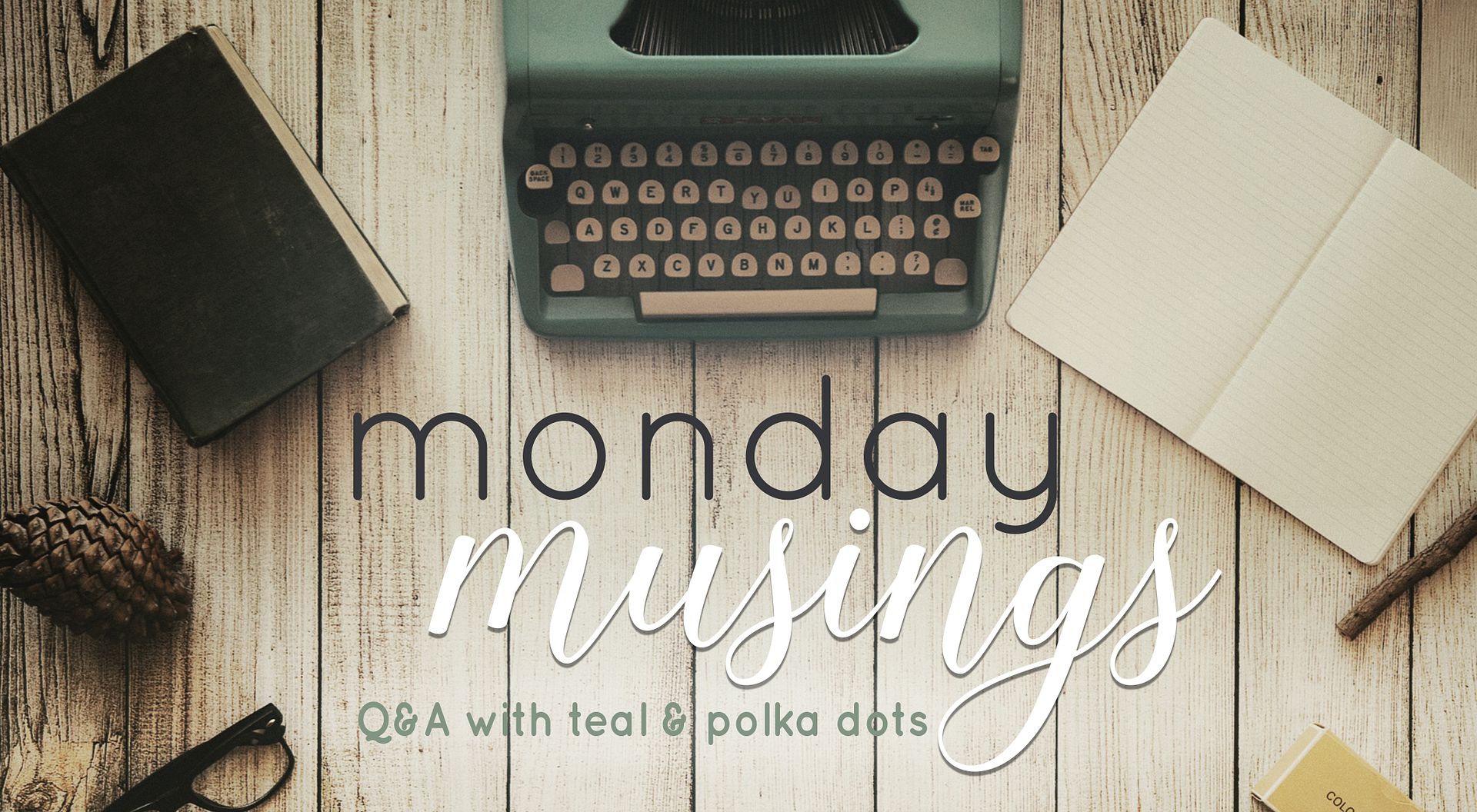 Welcome to
Monday Musings
. Each Monday I share a different "get to know me" style Q&A. I invite you to join in the comments below so I can get to know you as well!

Q1
: In honor of the first day of spring, what is your favorite spring activity/tradition?
A1
: It's not really an activity or tradition, but one of my favorite things about spring is flipflop/sandal weather. I love my winter layers - give me all the scarves, jackets and sweaters - but free toes come in as a close second.
Q2
: What was one of your favorite family vacations?
A2
: Growing up in Chattanooga, Tennessee, vacations in Gatlinburg were a pretty common thing. As in, we went so many times growing up that it lost it's excitement/allure. But then I moved away, and before you know it, it had been 10+ years without a visit. So, October two years ago my parents, sister, brother and our families decided to go on a family trip to the Smoky Mountains. We had so much fun, we decided to make a tradition out of it. We went again last October and did a bunch of touristy things - including Dollywood, the chairlift and went trick-or-treating through downtown Gatlinburg. I'm already looking forward to this year's trip, especially since it's the only time this Florida girl gets to experience fall. Hello fall leaves and pumpkin-flavored everything! Is it sad that I'm jonesing for fall in March? Oh, well...
It's your turn. What's your favorite thing about spring and what was one of your favorite family vacations? Let me know in the comments below.