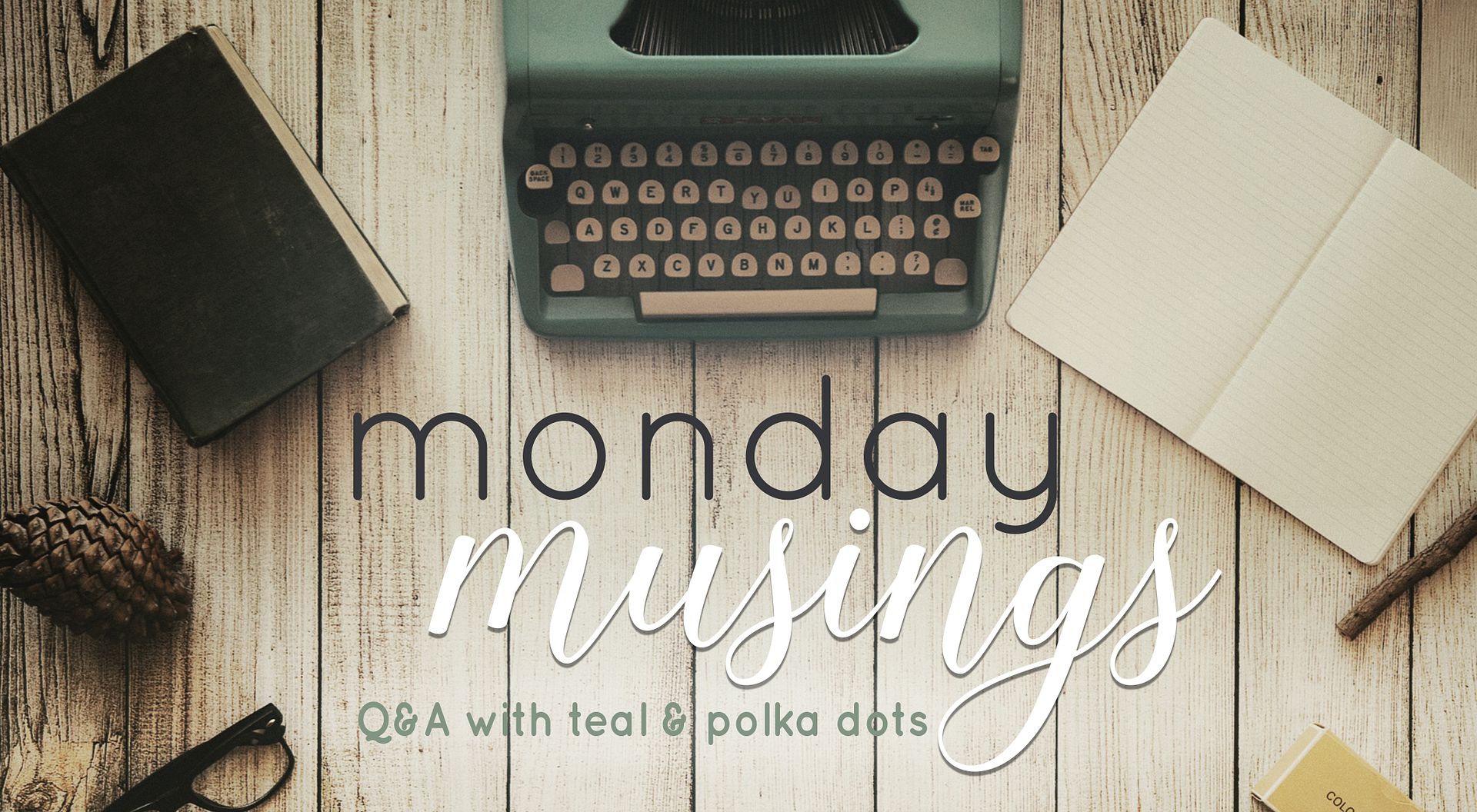 Welcome to
Monday Musings
. Each Monday I share a different "get to know me" style Q&A. I invite you to join in so I can get to know you as well!
Q
: What are 10 small things that make you happy?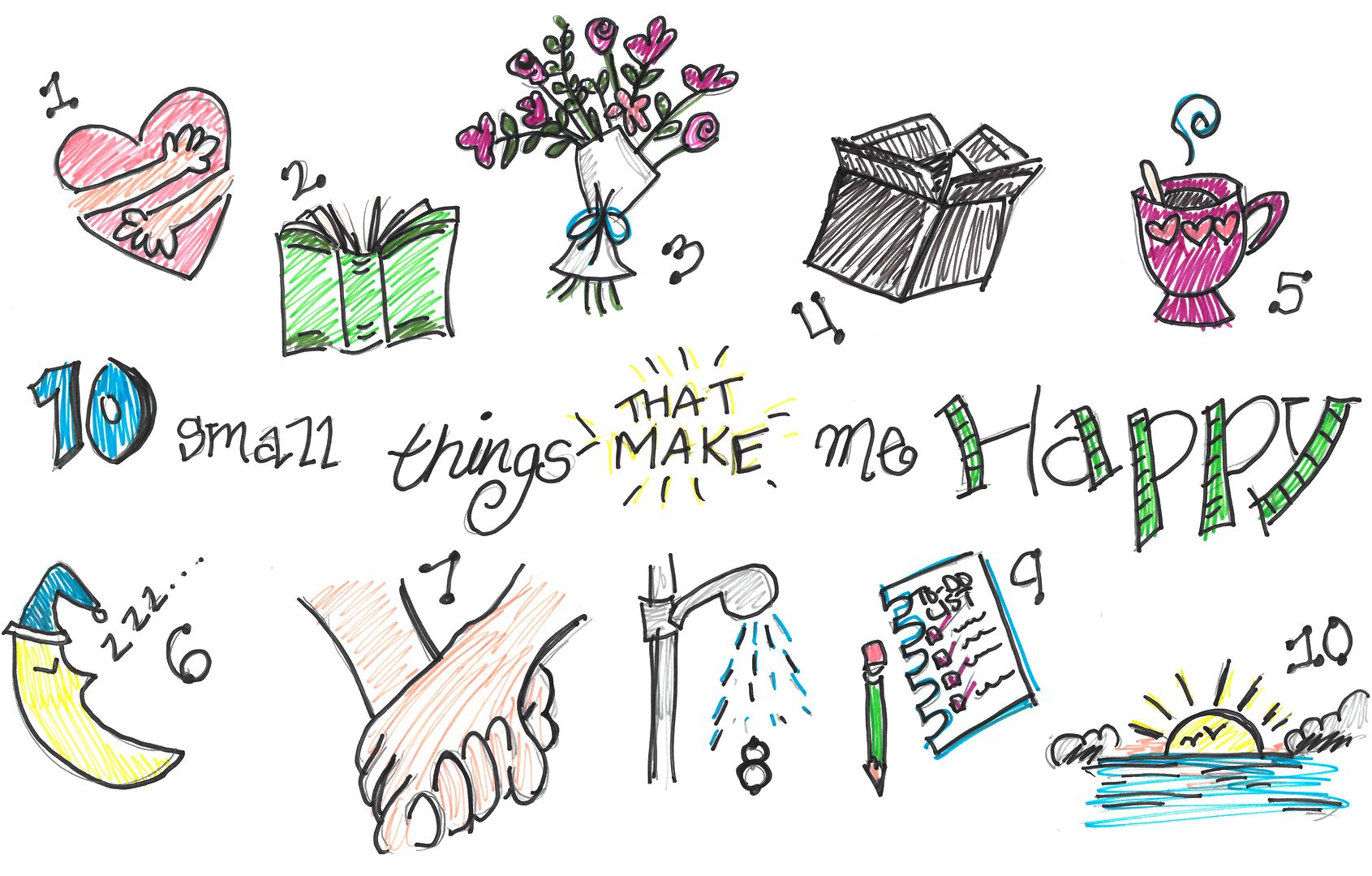 A
: It's hard to just pick 10, but here's a few of my favorite things:
big toddler hugs - seriously the best
staring a new book
a fresh bouquet of flowers
getting a package in the mail
hot chocolate with mini mashmallows
sleeping in
holding my husband's hand
HOT showers
checking things off my to-do list
beach sunsets
It's your turn, what are a few small things that make you happy? Let me know in the comments below.