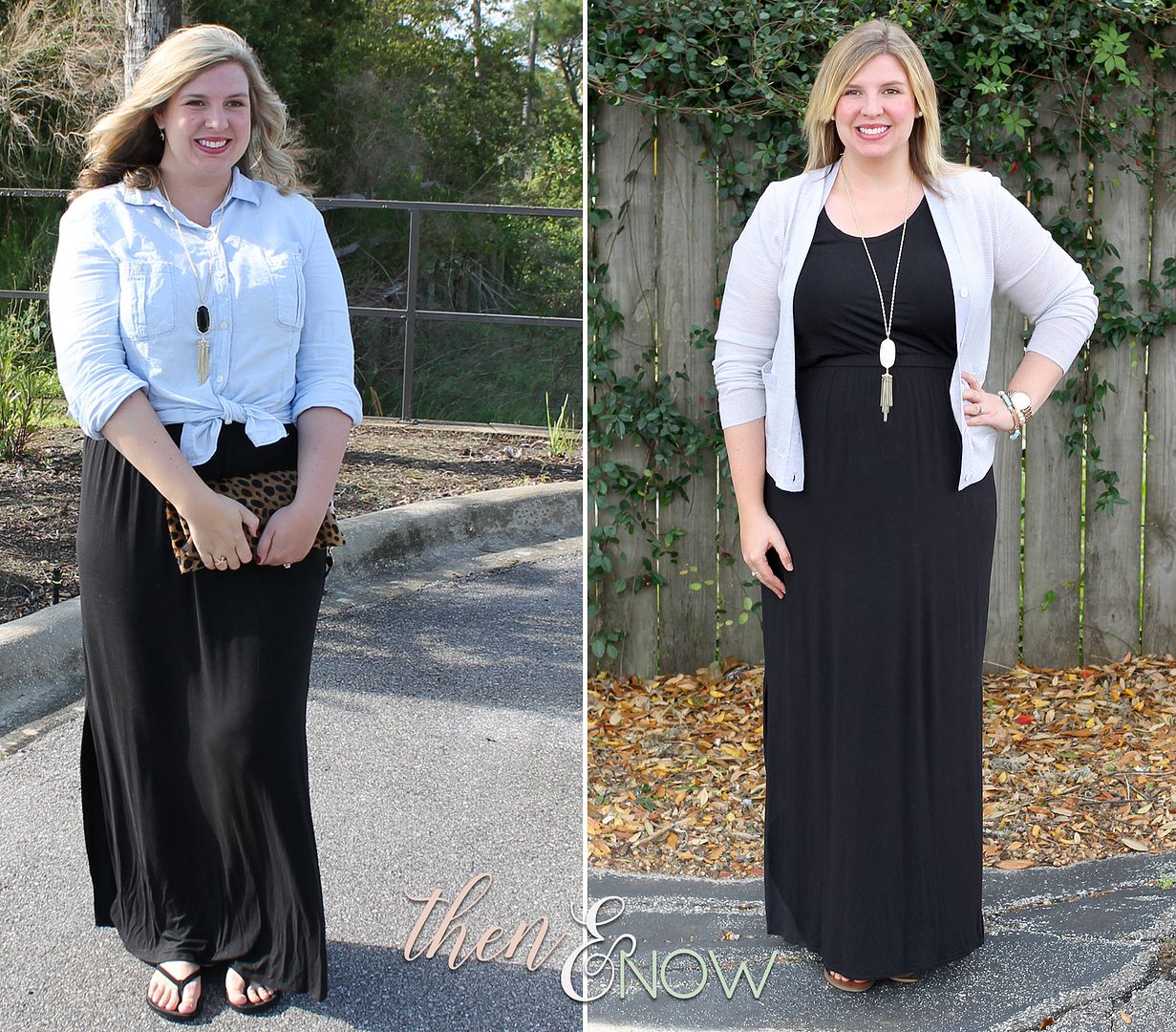 I thought it would be fun to show the
first time I wore this black maxi dress
on the blog back in 2015 compared to how I styled it today. In past
comparison photos
, usually I overwhelmingly like one look over the other, but this time around I think it's a tie. I mean,
hello
lovely leopard clutch! But what was I thinking with those flip flops? With a shoe switch, it's still a look I'd happy rock today. :)
As for my most recent look, it was simple, comfy and polished enough to wear to work. Thank goodness for an office that's more on the casual side of business casual! Some days a girl just needs to wear a dress that feels like pajamas and a soft sweater.