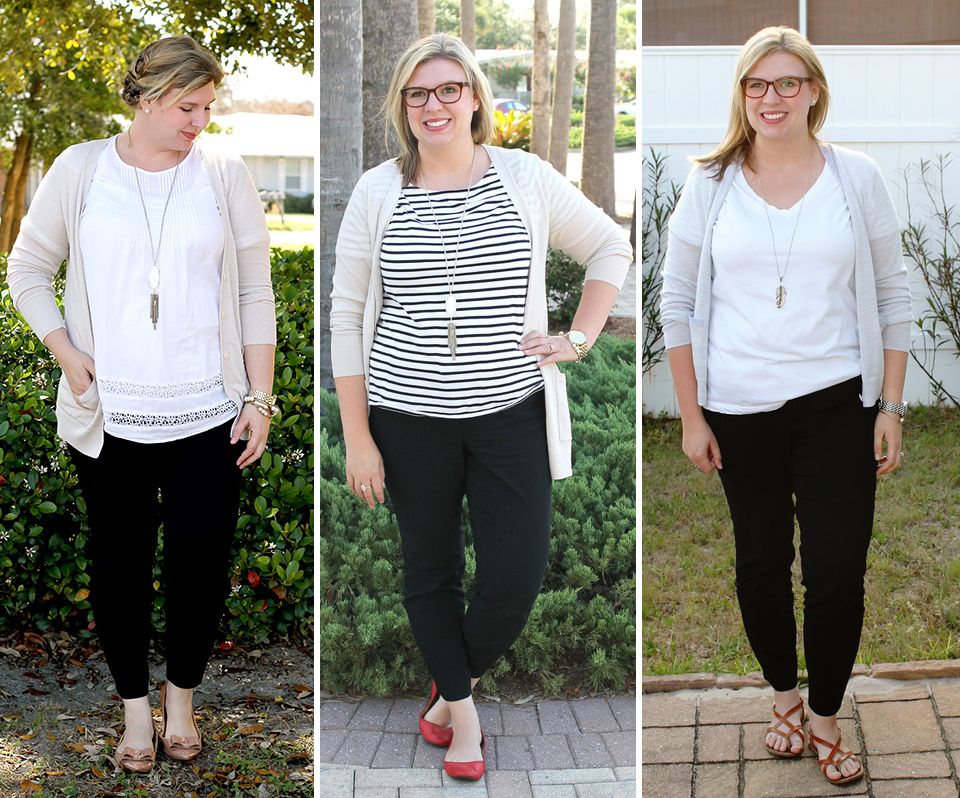 black pencil pants and neutral cardis:
one
|
two
|
three
blog love
:
on teal and polka dots
:
favorite sales
:
20% off $100 at J. Crew Factory with code SPRINGUP
40% off at Loft with code NEWNOW
Buy one, get one 50% off at White House Black Market (no code required)
whatnots
:
what I'm reading: Goodness nothing at the moment. It's been too dang busy and too hard to concentrate. I have been playing at lot of Candy Crush on my phone though for some fun, mindless activity.
what I'm watching: Reruns of the Office.
what I'm crushing on: If we get our new home, we're thinking about converting one of the rooms into a study/guest room and I'm obsessed with the idea of a velvet sleeper sofa. My favs are this navy tufted back sofa, this storage sleeper sofa that comes in the best colors - including teal! - and this stunning mid-century velvet number.
what I'm looking forward to: Oh my gosh you guys. We listed our house for sale Tuesday night and by Wednesday evening we had two offers and an acceptance to our counter offer by Thursday. My head's still reeling that everything went through so quickly! To add to the crazy, our offer was accepted on our new home, and we plan on closing on both homes in early April. It's going to be a crazy whirlwind, and I'm sure we'll hit some snafus along the way, but I'm still in awe of how perfectly everything has worked out so far. We're so incredibly blessed...