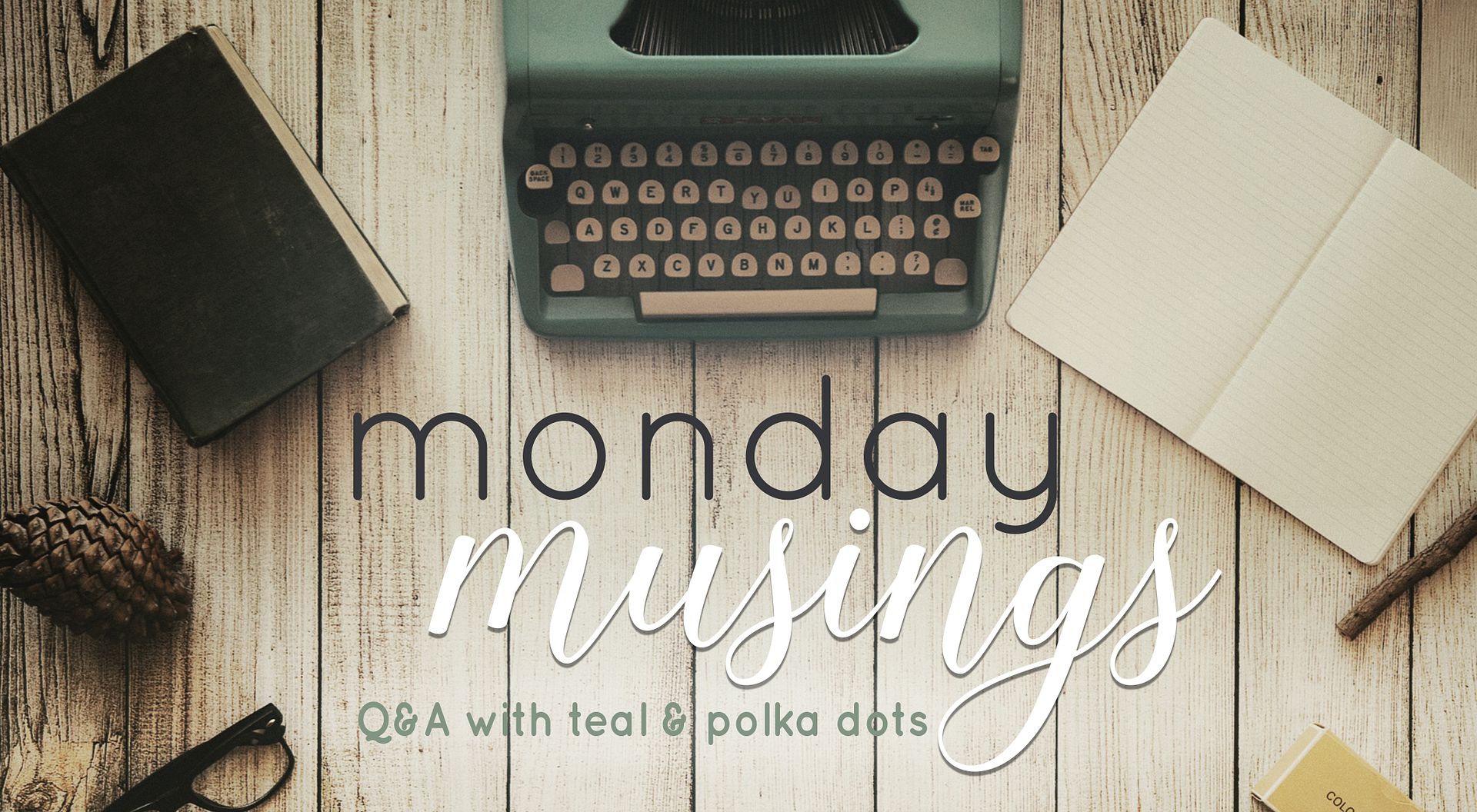 Welcome to
Monday Musings
. Each Monday I share a different "get to know me" style Q&A. I invite you to join in the comments so I can get to know you as well!
Q
: Name a frivolous purchase you've made recently, and what compelled you to buy it.
A
: Our new home is lovely, but it definitely needs a little TLC. The outside desperately needs a new coat of paint, and the previous tenants were smokers who swore they only smoked outside, but the inside still has a lingering smell of smoke and wet dog, so we want to rip out the upstairs carpet (which is well-worn and stained anyway) and paint to help eliminate the odor. That being said, the logical first thing to buy would have been a gallon or 10 of paint, but instead I bought a
mirror
. A
gorgeous, girly completely impractical mirror
.
I've been lusting after it for over a year, but it didn't fit the style of our old home. I love having a mirror near the front door as a kind of last look for misplaced hair or lipstick, but the mirror from the old house is modern and doesn't fit the styling of our semi-Victorian style home. Pregnancy has kind of limited me on what kind of DIY help I can provide (like no painting) but I can wield the debit card, so I made the purchase last week while Pier 1 offered 20% and free shipping with no surcharges. The mirror is scheduled to arrive tomorrow, and I can't wait to hang it. My one small stride to making the house feel like our home. :) I envision it going into a small nook near the front door and like the idea of adding a small entryway table as a pretty catchall for keys. Maybe something like this
simple console table
that comes in a variety of hues...white, teal, espresso...how can a girl decide?
How about you? What impractical purchase have you made lately? Let me know in the comments below.