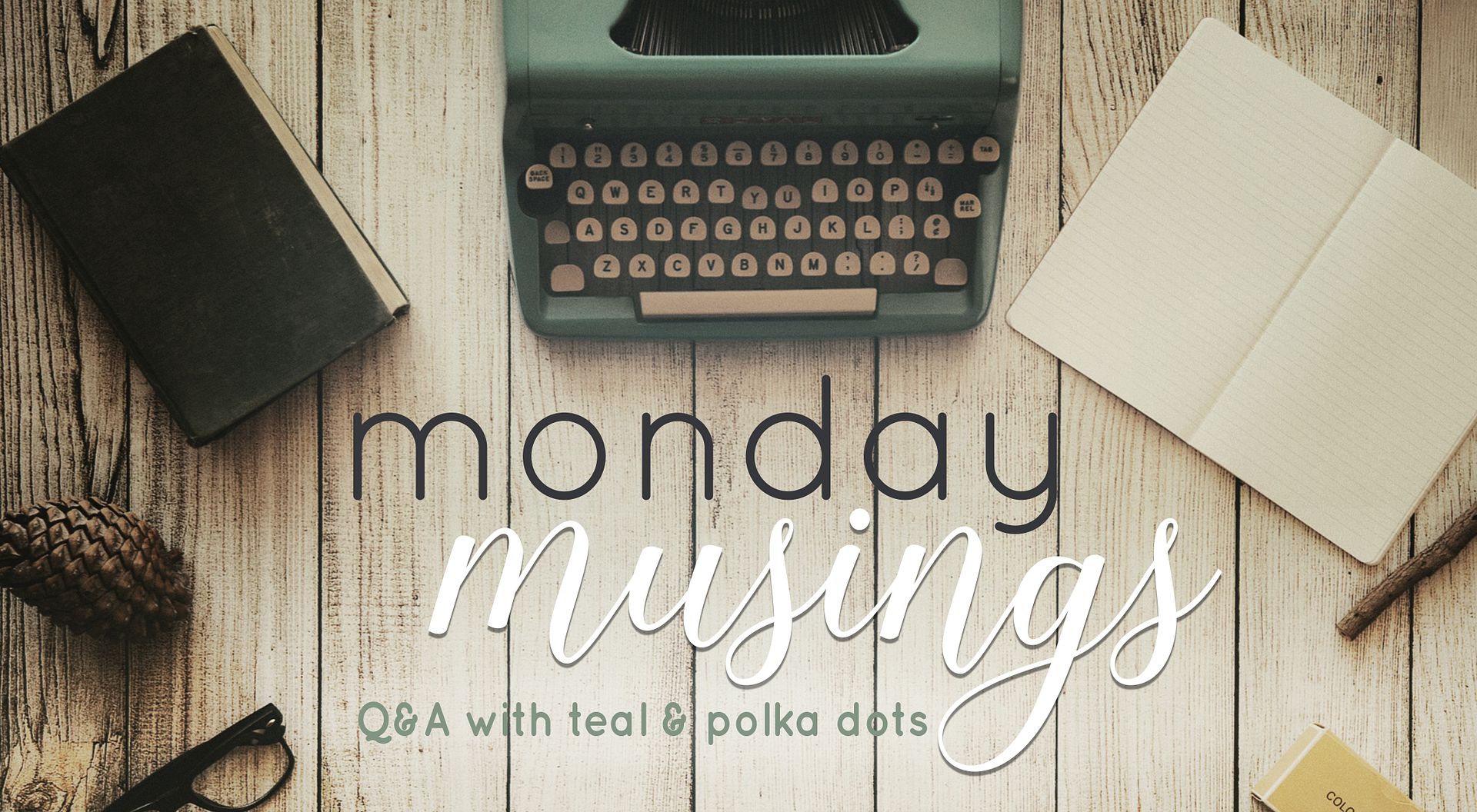 Welcome to
Monday Musings
. Each Monday I share a different "get to know me" style Q&A. I invite you to join in the comments so I can get to know you as well!
Q
: Scary movies or happy endings?
A
: Happy endings. Always. I tend to prefer romcoms and Disney movies, since I'm pretty much a big sap. Some of my favorites are:
When Harry Met Sally, Love Actually, Sleepless in Seattle, Tangled, Sabrina, The Princess Bride, The Wedding Singer, The Holiday, Definitely, Maybe
and - this is cheating a bit because it's a mini-series - the BBC version of
Pride and Prejudice
. They aren't the most intellectual movies, but I still love them.
I
hate
scary movies (as much as my husband loves them), but, hey, those suckers give me nightmares. I know I'm a wuss, so I agree to be tortured once a year at Halloween when my husband picks out one scary movie - but not too scary! - to watch. Oh, the things we do for love...:)
What about you? Happy endings or scary movies? Let me know in the comments below.