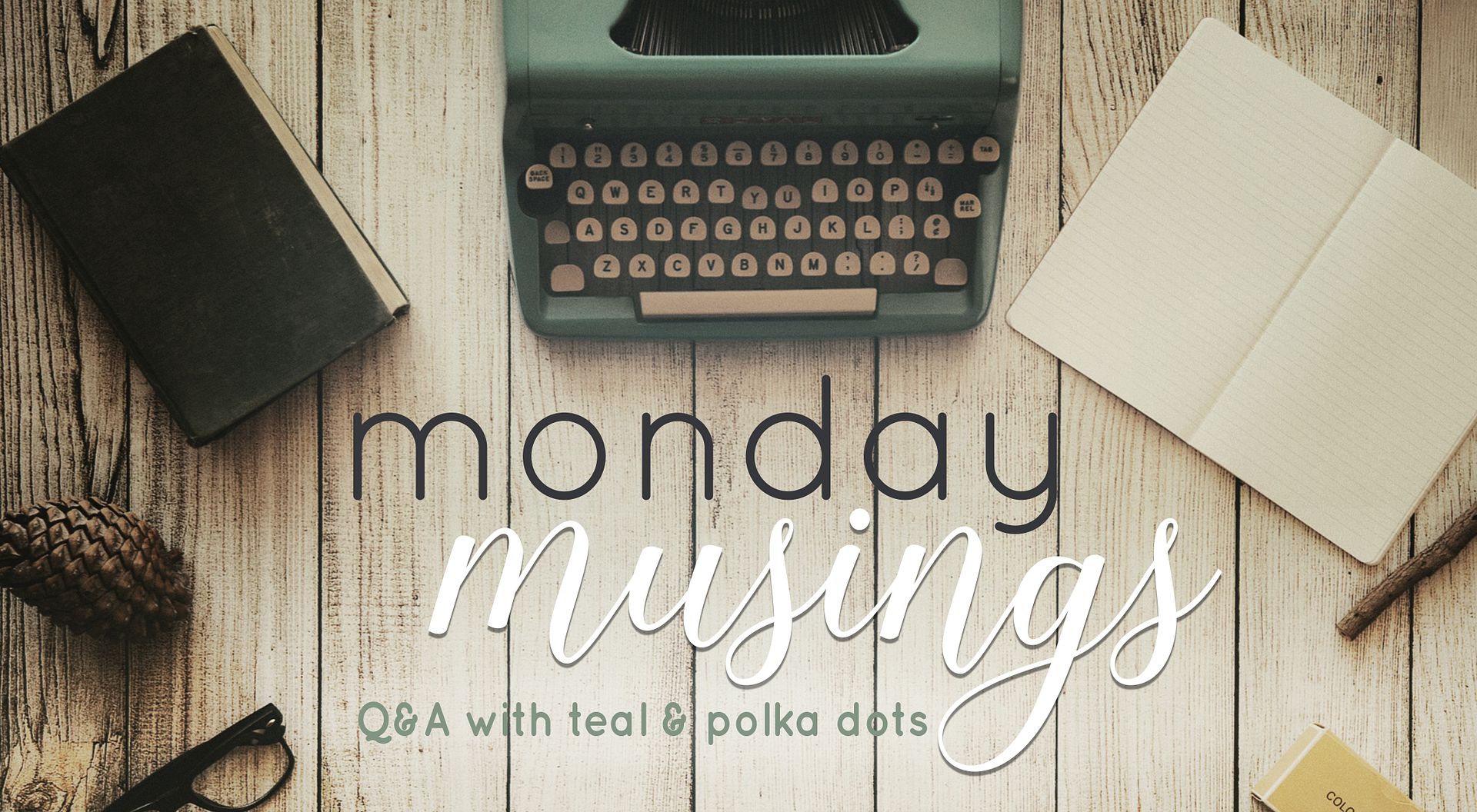 Since I played hooky last Monday with blogging, I have two Q&As for today's
Monday Musings
. For those of you new to the space, each Monday I share a different "get to know me" style Q&A. I invite you to join in the comments so I can get to know you as well!
Mother's Day 2017 | Mother's Day 2015 | Our Wedding Day 2011
Q1
: How do you celebrate Mother's Day?
A1
: It varies year to year, but this year we took my mom and mother-in-law out to dinner on Saturday night. Since my stepmom lives out of town, I sent her a pretty boutique of flowers. On Sunday, my husband surprised me brunch at The Bay - which was actually our wedding venue before it turned into a restaurant. This is the second time we've been there for Mother's Day and I always love getting to visit, eat and reminisce.
Q2
: How long does it take you to get ready in the morning?
from start to finish: my morning routine
A2
: My typical morning goes a bit like this:
6:15 a.m.
- alarm goes off / reset it for 6:30 a.m.
6:30 a.m.
- get up for real, hop in the shower
for the next 20 minutes try to wake up/remember if I've washed my hair twice or three times already...
6:52 a.m.
- get out of the shower
6:53 a.m.
- dry hair/put on makeup
7:15 a.m
. - straighten/curl hair
7:20 a.m.
- throw on clothes
7:25 a.m
. - brush the kiddo's teeth, fix her hair, put on shoes and socks
7:40 a.m.
- out the door
My sweet husband gets our daughter up and dressed and makes her lunch every morning...on the mornings he has to go into work earlier, I get up about 15 minutes earlier and still end up running late. :) I'm sure our routine will change quite a bit once baby boy arrives, but for now, it takes me about an hour and 10 minute to get ready plus however long it takes to get the kiddo finished up in the mornings. If you're curious about what my day looks like, check out last year's
day in the life of working mom
post.